The bromance between Jimmy and Jimin continues as Jimmy Fallon, the popular host of "The Tonight Show" on US NBC, expresses he'd love to see Jimin and BTS.

During his instagram live, Jimmy Fallon who was seen walking around the streets, was concurrently asked by fans, "When are you hosting BTS again?", to which Jimmy answered enthusiastically, "whenever we can, we like those guys, they're fun."
Jimmy then went on to give a shout-out to Jimin, as if he was asking Jimin to fix a date for another show, "Ah..Jimin, what're you upto buddy?"
Fans know that BTS Jimin and Jimmy Fallon have a unique relationship.
During BTS's first appearance on The Tonight Show, Jimmy even greeted BTS and hugged Jimin, wearing a Chimmy headband (a BT21 character created by Jimin).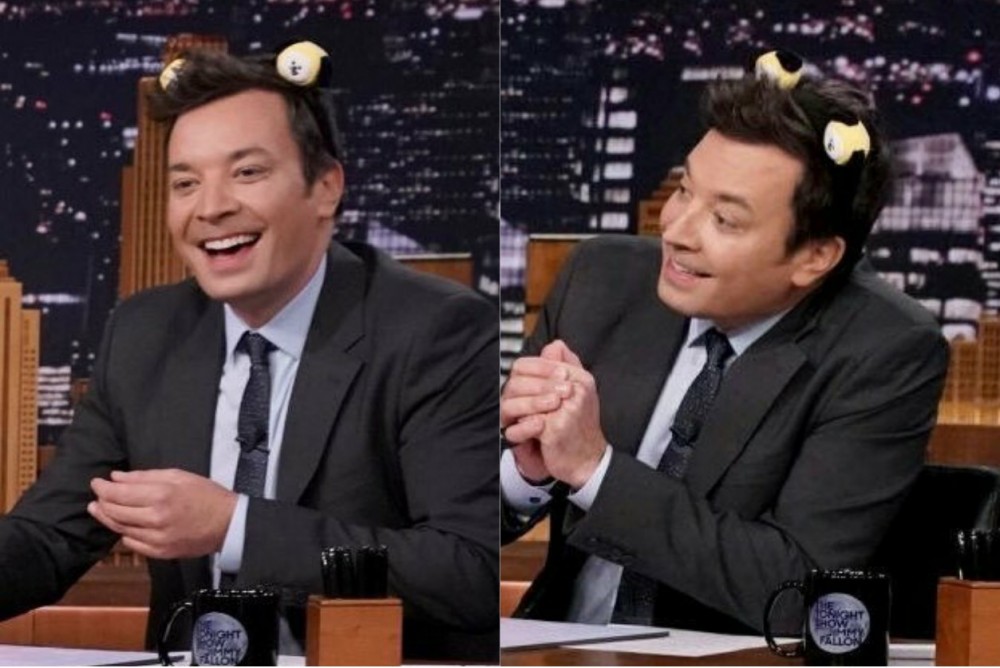 Jimmy was even seen wearing a Chimmy Hoodie when he enthusiastically cheered for Jimin for their New York City Field Concert.
He even quoted a BTS fan's post with hashtag #ChimmyClock when a fan suggested that he should buy a Chimmy alarm clock.
In addition, Jimmy Fallon posted the link to Jimin's solo song "Promise" via his twitter account and received 500k Likes and 173k comments. He ranked #1 on TV social media rankings and was reported by 'The Hollywood Reporter'.
Fans expressed themselves by saying, "Jimmy still loves Jimin so much.", "The bromance between Jimmy and Jimin is so cute.", etc.