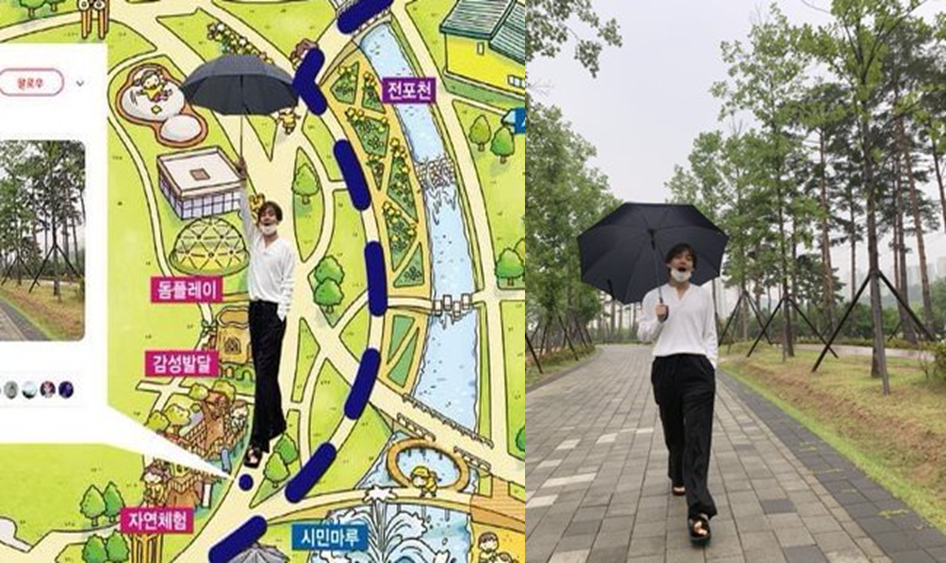 2017 was a grand year for Busan Citizen's Park as it accumulated a total of 799 million visitors due to the Pokemon Craze as gamers flocked the park for its 'Pocket Stops" to get game items, resulting to an increase of 1 millioncompared to 2016.However, this number also failed to exceed the record of 8.58 million when the park opened in 2014 and last year, 7.62 million people visited, falling short of the best record.
But this year is starting to look different. At least 8 million people are expected to visit this year, and some predicting that the number of visitors could break the record. All thanks to BTS' visit to Busan last June for their concert, particularly because of BTS V who posted a photo on Twitter, taking a walk in Busan Citizens Park on a rainy day, invoking numerous ARMY to start visiting the park.


Immediately after BTS V's post, BISCO ( Busan Infrastructure Corporation) officials recreated the V road and Photo Zone, which has drawn explosive reactions that more than 400 people visited the park on weekends. It gained worldwide media attention, resulting to an increase of 1.19 million visitors from June-August and a significant jump of foreign visitors from Japan, China and Taiwan, from 300,000 to 350,000 due to BTS' global popularity.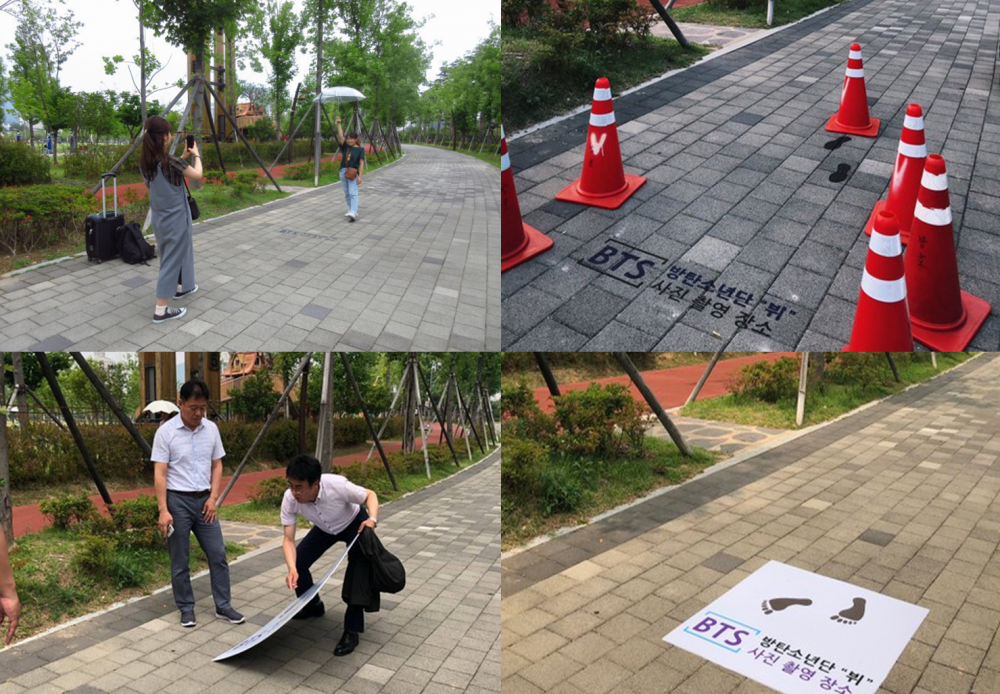 By the end of August this year, the number of visitors have already increased to 5.13 million compared to 4.9 million last year and is expected to grow more from September to October, the peak season for the park. Officials of Busan Citizen Park expect the number to exceed at least 8 million this year with BTS V's V Road and Photo Zone, with more activities and a variety of popular events for the upcoming festivals.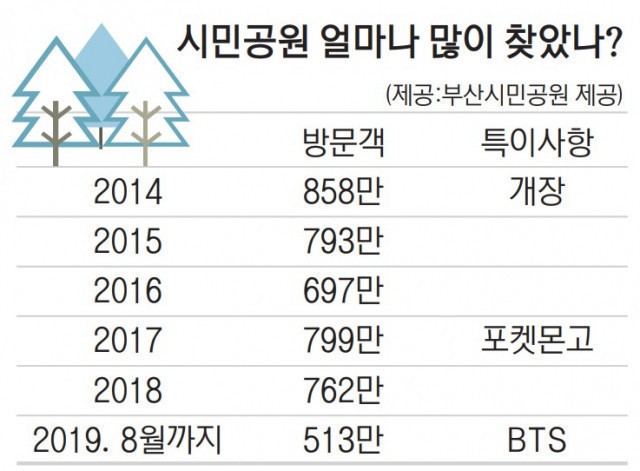 This concludes that Global Superstar BTS' impact is truly remarkable, especially in this case, how BTS V's simple good intent to show the beauty of the place has turned it into a global sensation, boosting the esteem of Busan Citizens Park-now considered as one of Korea's historic landmarks where BTS V's footprints will forever be imprinted.