Many K-pop fans now underestimate the success of K-pop old generation groups' since their physical album sales are low compared to the current generation groups'. Let's have a look at the difference between them.
Keep it in mind that singers make their highest sales when they are the trend. So, you can't expect them to have higher sales when they past their peak.
(e.g. The best selling boyband The Backstreet Boys' 1 album sold over 30 million copies in 1999, however 10 years later, their new album sold only 300,000 copies in 2009.)
1st Generation = Cassette Tapes
Contents: Cassette, Album Notes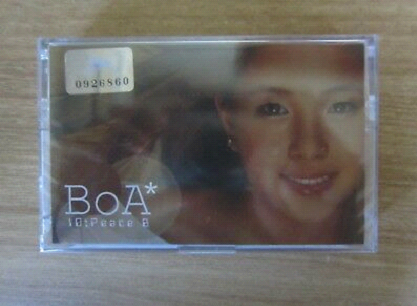 (BoA's debut album Peace B)

During these days, the internet wasn't mainstream. People would hear a song (that they liked) on the radio or TV and would buy the album. This was the only way people could listen to the songs they liked whenever they wanted. Cassette tapes were very cheap, so both fans and general public would buy them. Nowadays you can find these cassette tapes for more expensive than the current CD albums but it's because they are rare and still attract a group of collectors. The heyday of cassette tapes came to a close late in the 1990s in the east even though it was earlier in the west, as they lost out to digital compact discs.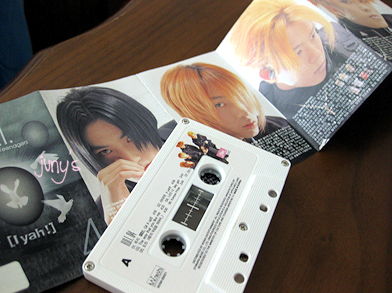 (Fin.K.L, S.E.S and H.O.T.'s cassette tapes and their whole contents)



2nd Generation = Audio CDs
Contents: CD, Album notes, Photobook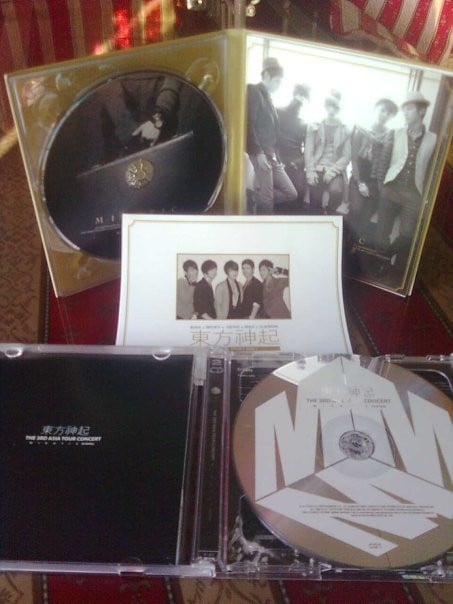 (TVXQ's 2 different albums -Mirotic and The 3rd Asia Tour Live Album- and their whole content. The live album includes the card you see on the pic only, and it's not random.)

During these days, social media wasn't mainstreem. Not only being unable to purchase from overseas, also the huge financial crisis affected Kpop album sales. K-Pop albums were not as accessible to buy as in 3rd generation. Cassettes had already become outdated and CDs were more expensive. Also with the rise of MP3s and illegal downloads of music,physical album sales dropped so much. There was nothing to attract fans to purchase more than 1 album since those albums didn't offer fans special goods. You can see A, B, C, D versions but they are not same as the various version today. For example A edition refers to CD+Photobook with only 1 type, B edition refers to CD+DVD with only 1 type, C edition refers to CD+DVD+Photobook with only 1 type.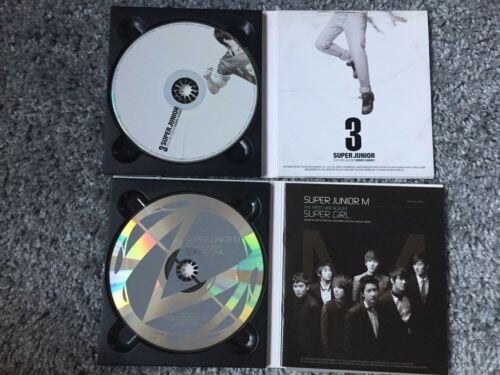 (Super Junior and Super Junior M's albums Sorry Sorry and Super Girl, and their whole content)

3rd generation= CD albums with a lot of versions and content, Fanmeet gimmicks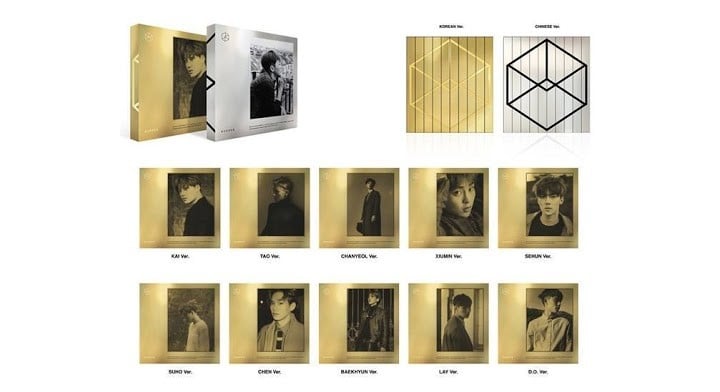 EXO is known to be the first group to release a lot of versions of an album's same edition. This revived the physical album market but that's not the only thing.
In 3rd generation, every group releases the same edition album with many versions and the albums include a lot of contents like photobooks, posters, random signed photo cards of the members, stickers, postcards and lottery code to a handshake, hi-touch or another fan event that makes fans buy a lot of albums. Also, most of time fans are required to buy all the versions to have 1 chance for lottery.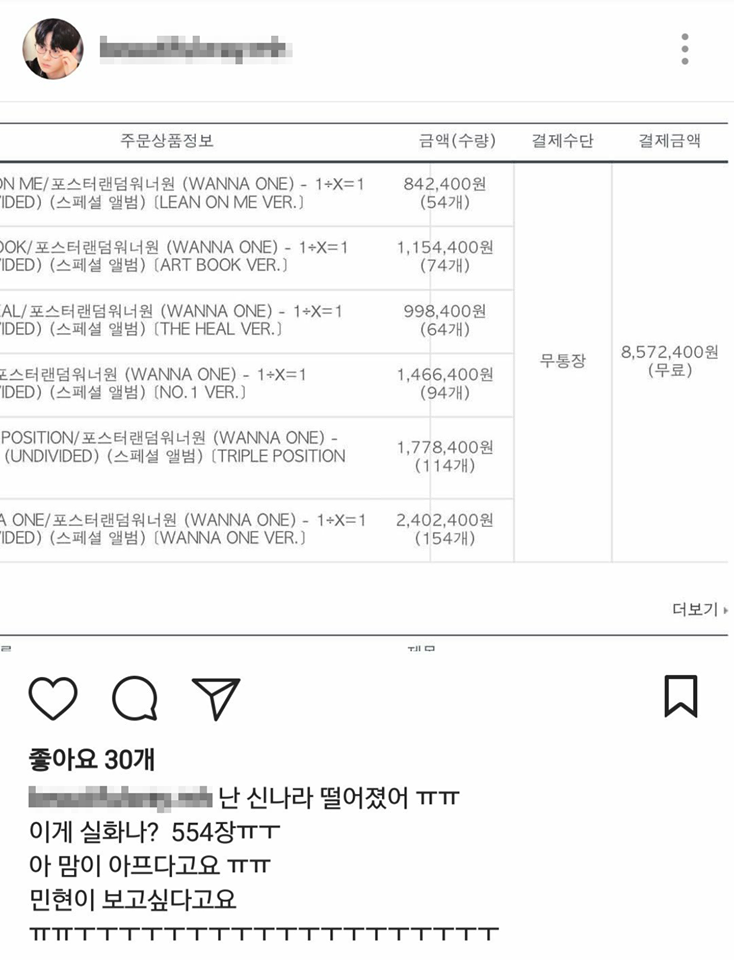 (A fan bought 554 copies of the album to have a chance to attend Wanna One's fansign event)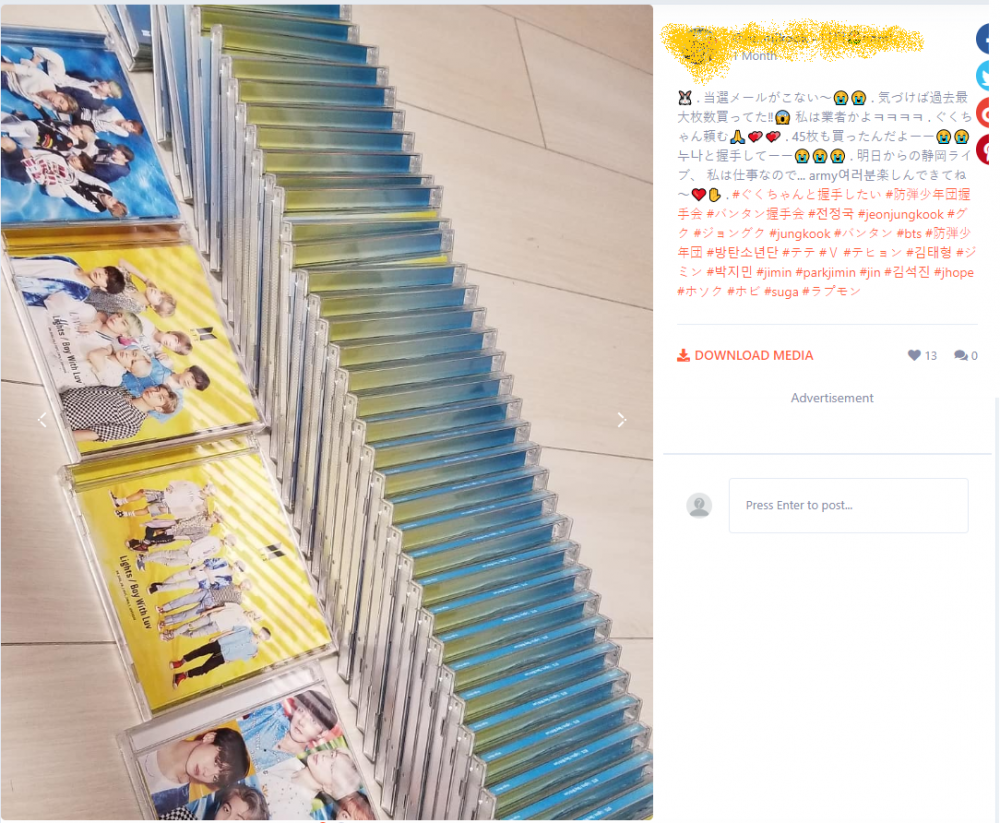 (A Japanese fan says she bought 45 single albums to have a chance to attend BTS' handshake event but she's didn't get chosen so she wants to trade them for another stuff)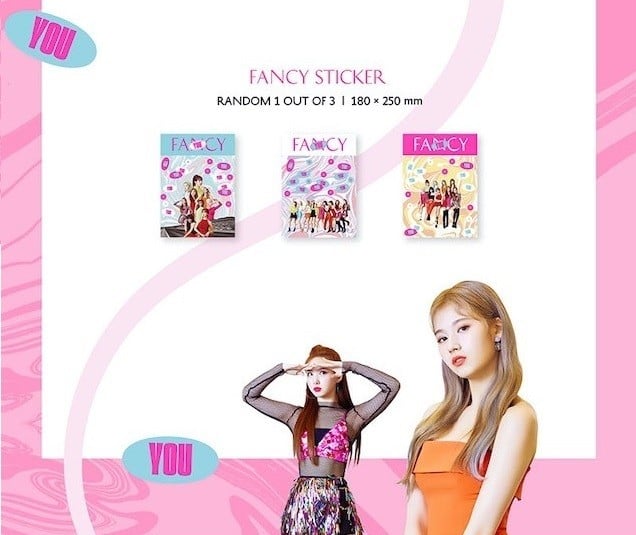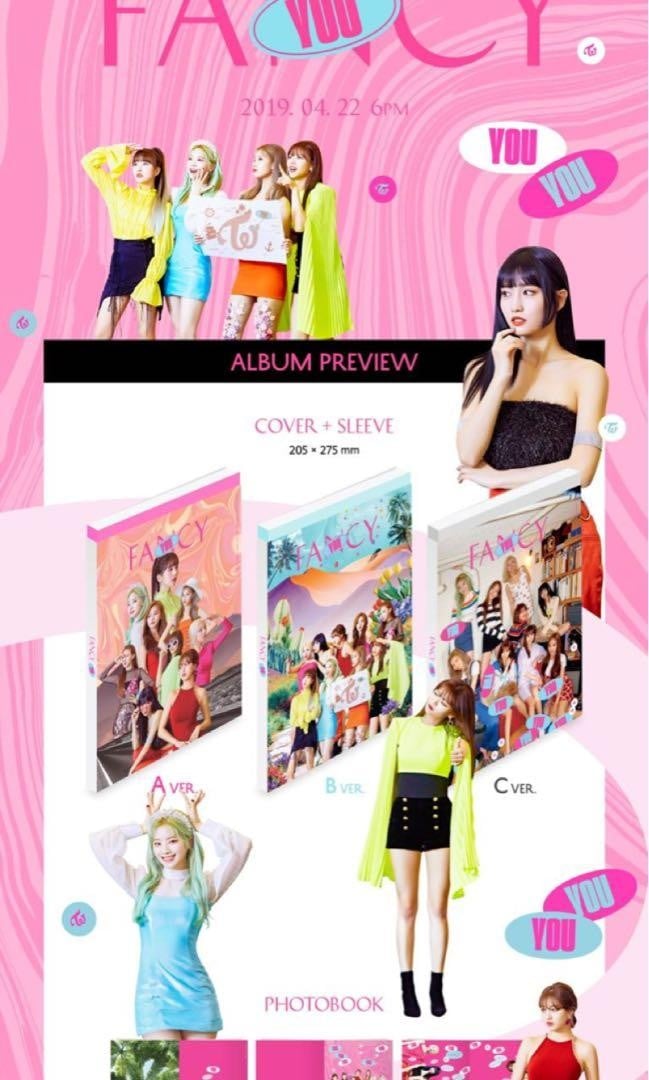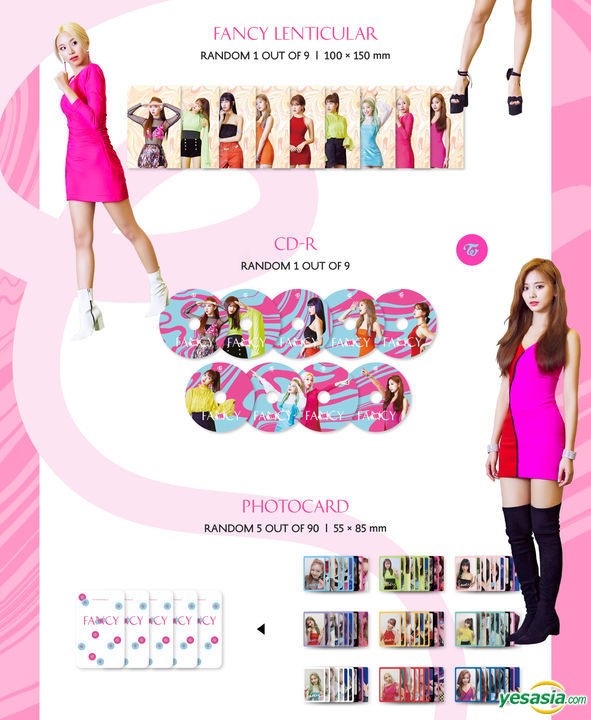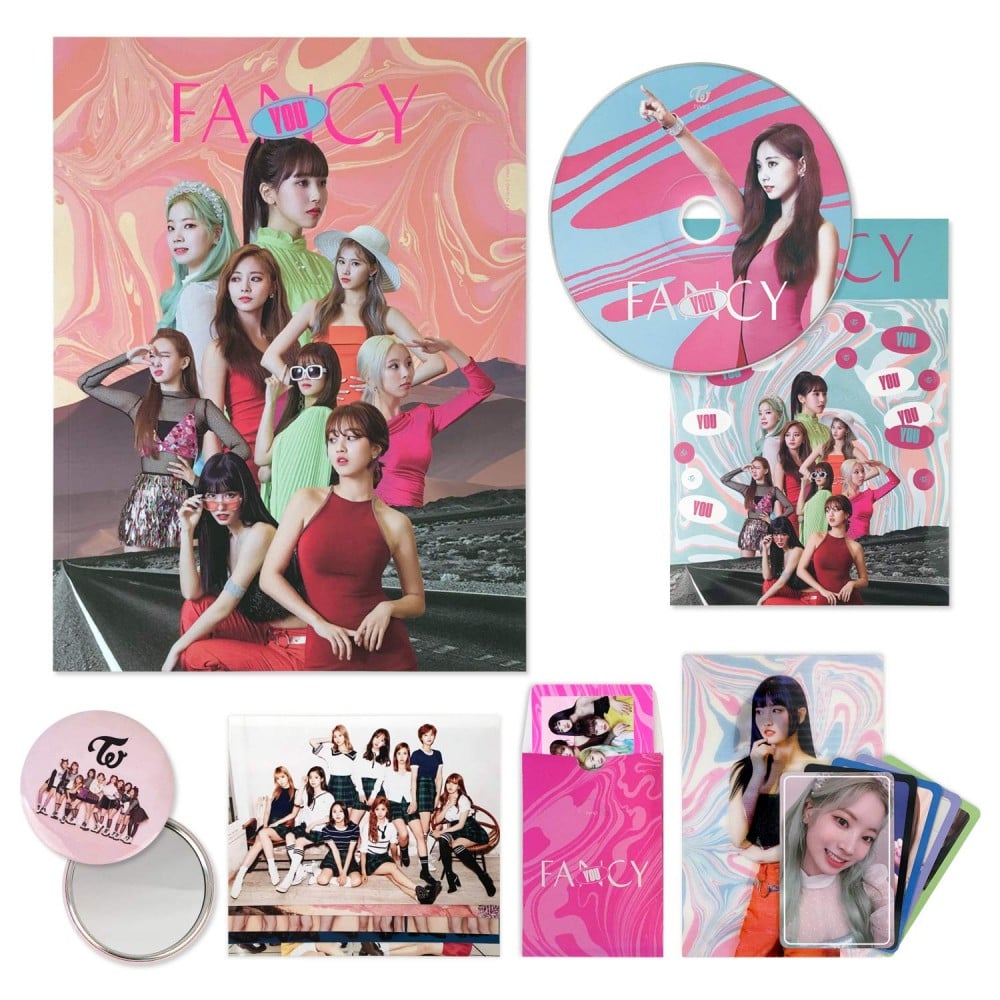 (TWICE's Fancy You album content: photobook, 3 different covers, random 1 cd out of 9, random 1 sticker out of 3, random 1 lenticular card out of 9, random 5 photocards out of 90 )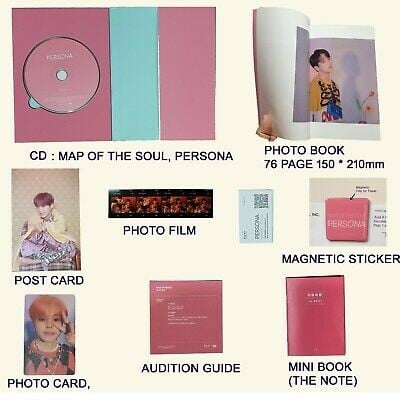 (Content of 1 unboxed BTS album)
You can find a lot of examples like this on the internet. Not only because of handshake, fansign, hi-touch events, and a lot of goods to make a collection but also through SNS fanwars, album selling has turned into a competition in 3rd generation.
ps: A few Kpop girls groups held handshake and hi-touch events in the late 2nd generation. The first one was KARA in 2010. Still most of them don't hold handshake or hi-touch events. Fansign event tickets' used to be sold at music stores.
This is not meant to downplay the success of 3rd generation groups but to inform 3rd generation groups' fans who downplay the previous generation groups' sales and success.
What are your thoughts?