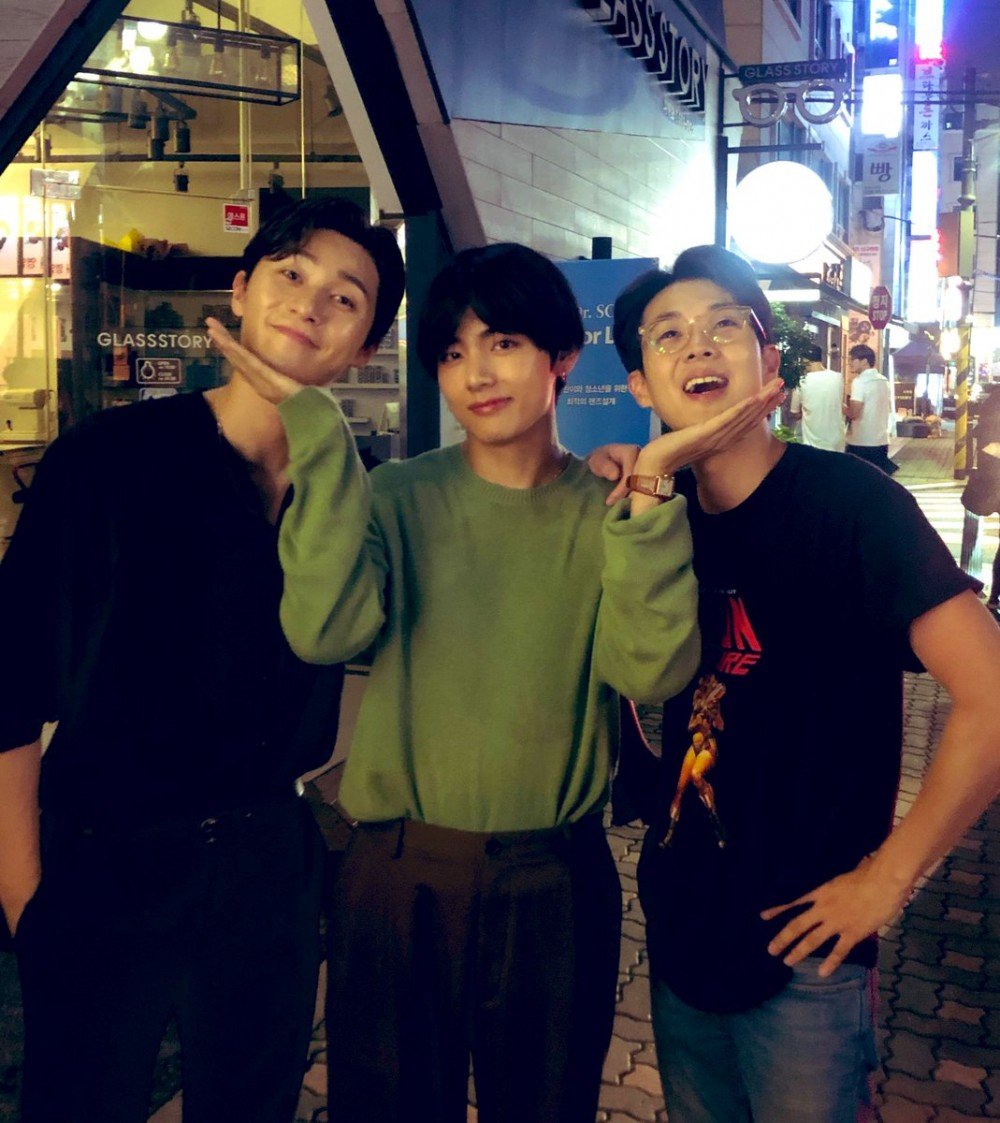 On the 24th, actor Park Seo-joon posted a video on his Instagram showing a man filming himself on a yacht.
A few hours later, a photo of a man holding a camera was posted on actor Choi Woo-sik's Instagram.
The two of them released photos and videos of each other in the same place, but apparently, someone else has joined them on the trip.
V announced on the same day that he was enjoying his vacation by posting a picture of him sitting on a railing on the same place and the yachts where Park Seo-jun and Choi Woo-sik were on the global fan community Weverse.
The netizens then realized that the three had traveled together and admired their beautiful friendship, "They are taking each other's photos" "they are a real family" netizens commented.