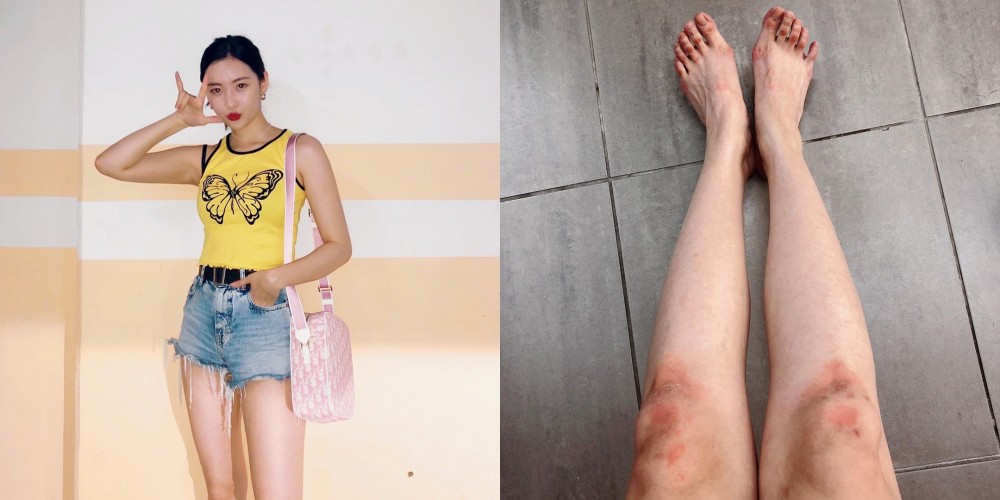 Queen Sunmi is preparing to bless our ears and our eyes with an album, and she is working very hard for her comeback preparations.
On August 8, she uploaded a photo on Instagram, showing the bruises and wounds she's suffered while practicing for her comeback.
Fans are asking to take care of herself and be healthy. Sunmi's album will drop on August 27.