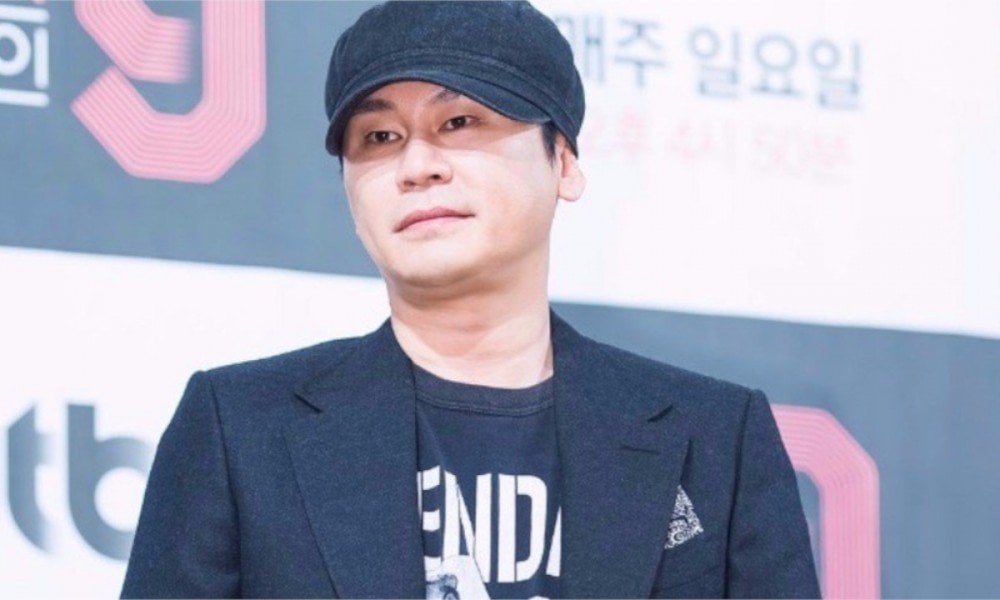 YG Entertainment is denying all allegations raised by MBC program 'Straight.'

According to MBC explorative program 'Straight' that aired on the 27th, a witness came forward alleging that he saw YG procuring sex services for 2 south east Asian financiers and even revealed that minors were involved in providing sexual favors to the investors.

Yang Hyun Suk has strongly refuted the allegations of sexual favors saying they were "groundless." He said "he only attended the meeting at the invitation of his acquaintance and did not pay for the meal, although it's true that he went to restaurants and clubs. YG stressed that he only attended the event from an invitation from Ji and did not provide entertainment of any form."

You can read more about the revelations by MBC's 'Straight' here.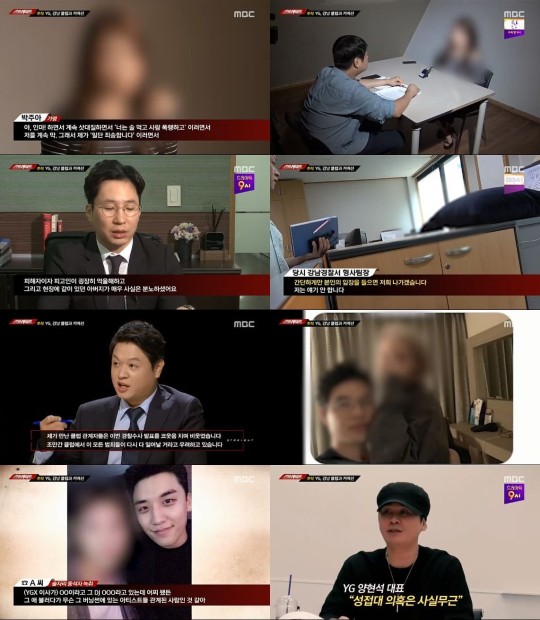 1. [+4,892, -55] I'm gonna throw up. I should really stop listening to YG music. He's committed numerous crimes so far but I think it's too much for me to hear about the sexual favors to minors.
2. [+2,302, -20] Is it normal for police to collude like this?? They all need to be fired!!
3. [+1,523, -32] We need to start with conducting drug tests for all of YG. Isn't this obvious?
4. [+1,020, -29] You're always saying they're unfounded just shut your mouth!! Do you use your own kids for entertainment?? So you use them when you need them but are so easy to throw them way when they're not. If they leave, you intimidate and blackmail them. Birds of a feather...
5. [+535, -3] To be honest YG is already deeply involved with the police and legal system and there's no way he'll receive proper punishment. Do we as people in the Republic of Korea just sit by and watch?? No. It's time for us not to consume anything YG. Frankly, music is not a necessity. It's easy to boycott. Please give me reassurance that i'm not the only one who feels like this. Please let's stop consuming anything YG.
6. [+384, -8] I wish YG goes bankrupt..
7. [+255, -9] Please do a thorough investigation. What kind of group is doing this??
8. [+241, -2] YG used to be a good management company but now every time I come here or go to SNS there's so much corruption and lies. From Big Bang to YG...there's not one f***ing day!!
9. [+129, -1] I couldn't believe it when I saw the detective throwing his business card..
10. [+82, -67] Why is only YG that's being shaken up...what about SM, JYP...why?
11. [+46, 0] BLACKPINK Jennie...it must be true right?? honestly there's too much here we need details..
12. [+45, -1] We need to boycott WINNER, iKON, BLACKPINK, Hi, Big Bang, AKMU and all YG artists until all these allegations are resolved!
13. [+15, -0] Didn't YG cooperate with Choi Soonsil before??
14. [+6, -0] What is the connection between tvN and YG?? All their actors from Cha Seung Won, Bae Jong-nam, Nam Joohyuk, Eun Jiwon, Song Min Ho and so on are all at tvN. We need to know..
Source: News1