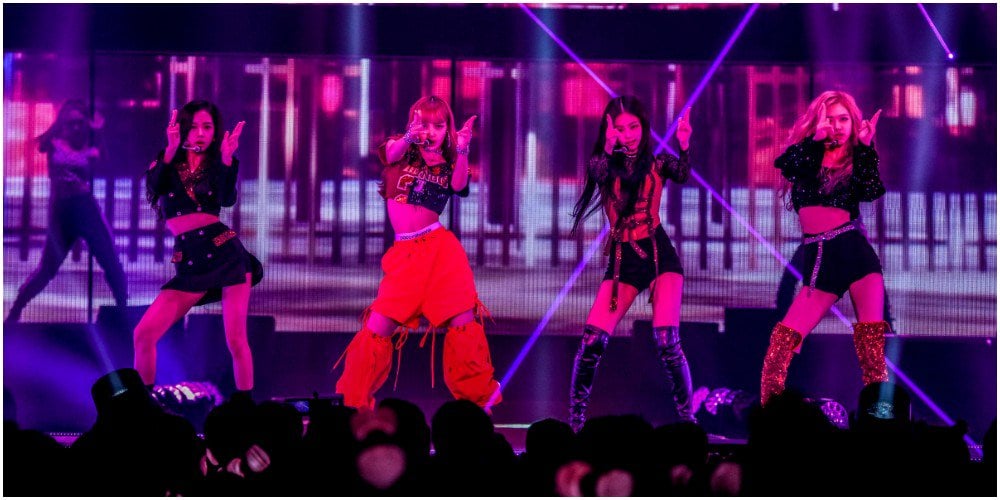 On May 1-2, Jennie, Jisoo, Rose, and Lisa performed at the Prudential Center in Newark, NJ in continuation of the'BLACKPINK 2019 WORLD TOUR with KIA.' The girls created an unforgettable memory for the 20,000 fans in attendance, and luckily, I was one of the thousands who got to witness the amazing night. Here are 5 ways BLACKPINK personally impressed me with their epic show on Wednesday, May 1!

5. Solo Performances

Aside from group performances, each of the 4 members had a solo stage. Rose was first to perform with her version of The Beatles' "Let It Be" and Taeyang's "Only Look At Me." Lisa, the 'Dance Machine' of the group, heated things up with jaw-dropping - I mean literally jaw-dropping - dance stage to Miso's "Take Me" and Jason Derulo's "Swalla." Jisoo showed off her vocals to Zedd's "Clarity," and last but definitely not least, Jennie wrapped up the solo stages with her hit "SOLO." I was stunned by each members' unique individual stage presence and the ability to dominate the stage even on their own. These girls are indeed the definition of talent.
4. KIA Booths
I'm usually not very interested in other events, especially sponsored events, that take place at concerts but I gotta admit KIA did a good job in keeping things fun for BLINKs. Despite the gloomy weather, a humongous crowd of fans lined up at the photo zone, karaoke/dance booths, and more. This definitely made BLACKPINK's concert extra fun and memorable.
3. (definitely) A sold-out show
Before going to the concert, I read many posts on top Korean online communities stating BLACKPINK is all 'media play,' and their shows are not sold out in the United States. Well, netizens you were very wrong because I was there in person and the venue was packed with a fan in every seat! The large crowd also had incredible energy and the atmosphere was amazing.
2. Send-Off
Following the concert, several lucky VIPs (including me) got a chance to wave goodbye to BLACKPINK at what's called the 'send-off.' After changing out of their stage outfits, the 4 members with bright smiles came out to say goodbye, and sweet Jisoo (so pretty!) even autographed for a fan. I've been to many K-pop concerts and heard about the hi-touch/photo sessions but this was different and unique.
1. Special Guest Dua Lipa
Dua Lipa was there and performed "Kiss & Makeup" with BLACKPINK for the first time. Do I need to say more?
Overall, BLACKPINK's concert was a huge success and I was genuinely impressed by every aspect of the night. If you were also there, tell me about your experience in the comments below!