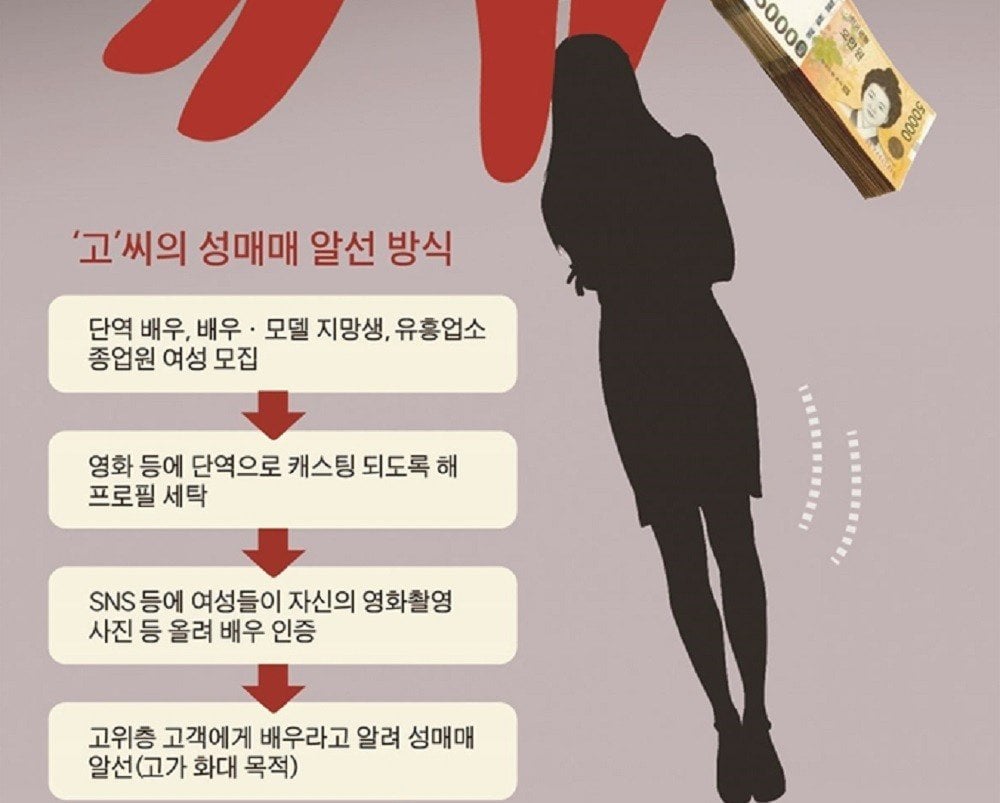 A witness has stated that an acquaintance's prostitution business had male idols as clients.
On April 4, 'Hankook Ilbo' reported that a certain 'Mr. Ko' had solicited prostitution since 2017 by hiring rookie actresses to entertain conglomerates and celebrity clients. The business was first reported by a female victim, a former model, who alleged that 'Mr. Ko' claimed himself as the head of a drama casting production and ran a prostitution business for "the 1%". By coaxing trainees, rookie actresses, and several adult entertainment employees, Mr. Ko would often fake their identities through SNS profiles before introducing them to high-ranking clients.
(written statement by victim below)
According to the witness, a popular male idol group was on Mr. Ko's list of regular clients. S/he -- the witness wishes to remain anonymous -- revealed, "do you know how thorough that idol group is? When the women enter the room, they take away their phones first," in order to keep their identities hidden.
Allegedly, a part of this group had already been involved in scandalous controversies in the past. However, not all the members of the group had been involved with the prostitution; only certain members' names had been found on the list.

The police have already retrieved the full testimony of the victim, as well as a related files for evidence.