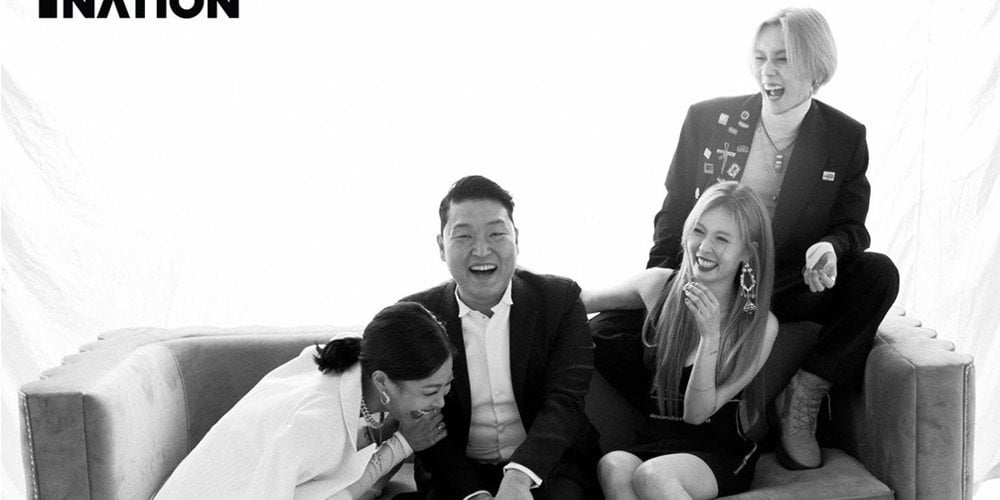 Psy took to his Twitter to share some heartwarming photos of his new, P-Nation family!
In the new set of photos, P-Nation artists including Psy himself, Jessi, HyunA, and E'Dawn are all dressed neatly in black and white, laughing together like one big family. It seems like the P-Nation family is getting ready to kick off some official promotions, beginning with a label artists' photoshoot!
Stay tuned for updates from Psy's brand new label P-Nation!