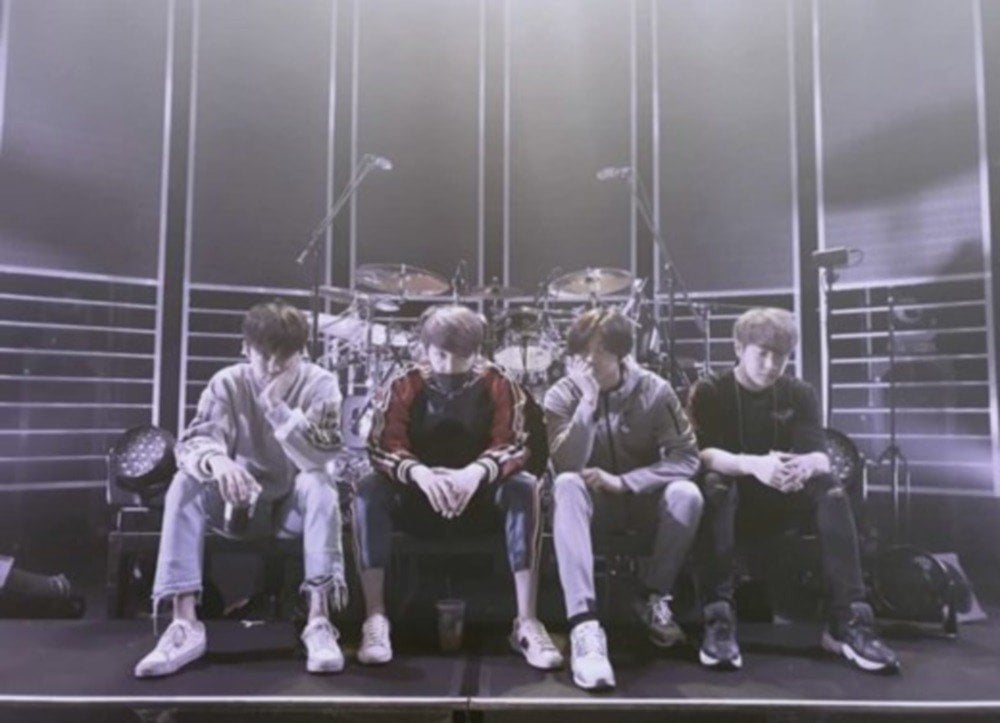 Hongki shared a photo of the now 4-member band F.T. Island before their Japanese tour.

With former leader Jonghun out of the group, F.T. Island are ready to move on without him. Hongki shared the photo of the band on Instagram with the message, "Fighting. Our one-month tour starts from today." In the photo, remaining members Hongki, Jaejin, Minhwan, and Seunghyun sit in front of a drum set.

F.T. Island are starting their 'FTISLAND Japan Live Tour 2019 - Five Treasures' concerts today in Toyosu Pit in Tokyo, Japan.

In related news, Jonghun is has been booked for bribing a police officer during a DUI arrest, and he's also been charged with illegally filming women with hidden cameras without consent and distributing the footage.