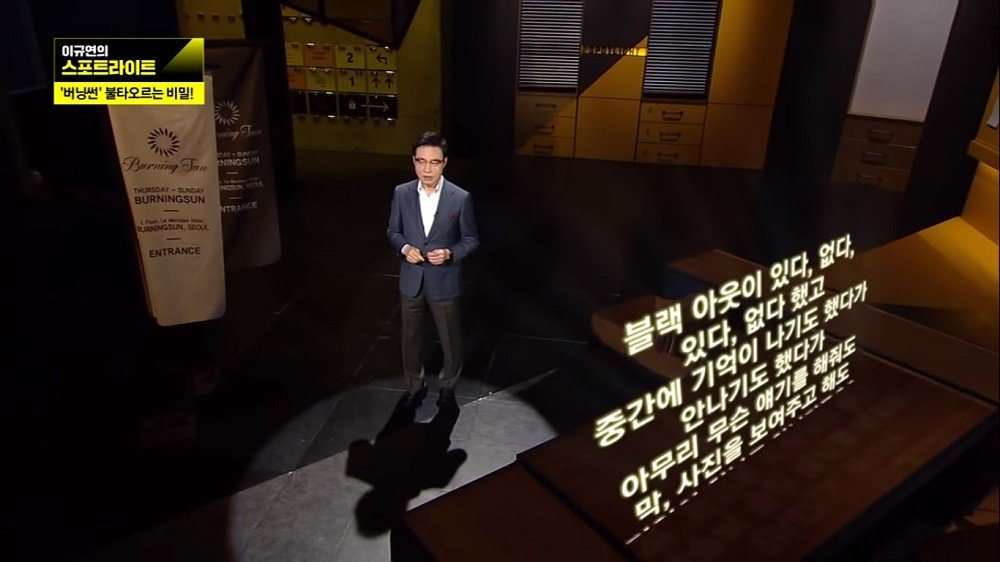 The SBS program 'The Its Know' show has dedicated an episode to the ongoing investigation surrounding Seungri and the club 'Burning Sun' incident.

On the March 23rd episode, it was reported that the extravagant birthday party, which Seungri held two years ago on an island in the Philippines, had essentially been a business information session for club 'Burning Sun's potential investors. The event had been attended by Seungri's closest business associates, including Lee Sung Hyun, Lee Moon Ho, and more.
'Dispatch', the initial media outlet that had looked into the nature of the party, disclosed that the club, which was set to open in February of 2018, had undergone a period of rallying with the organizers and the investors. The corporate body of 'Burning Sun' was first established in November of 2017, and Seungri's birthday party had taken place a month later (December), closing following the official opening of the club in February 2018.
The party was consequently regarded as a "unity event" for all those associated with the club, according to the program.
Moreover, the episode tackled the mysterious identity of a certain 'Madam Lin', a lady investor who owns 20% of the stake. According to the investigators, she had been an acquaintance of Seungri as well as of Yoo In Seok's (former Yuri Holdings CEO) and had often come to the club to spend an enormous amount of money for her table "and for the tables around her".

The most "shocking" evidence provided by potential witnesses was that 'Madam Lin' was allegedly closely related to the Chinese triad. According to a potential witness, "Madam Lin was someone with no fear," and that people referred to her husband as someone "with the power/position of that of a prime minister in Taiwan."

It has also been dealt that she had brought specific individuals from the triad to club 'Burning Sun'.
Currently, the identity of the female stockholder remains unclear.
Stay tuned for more information.