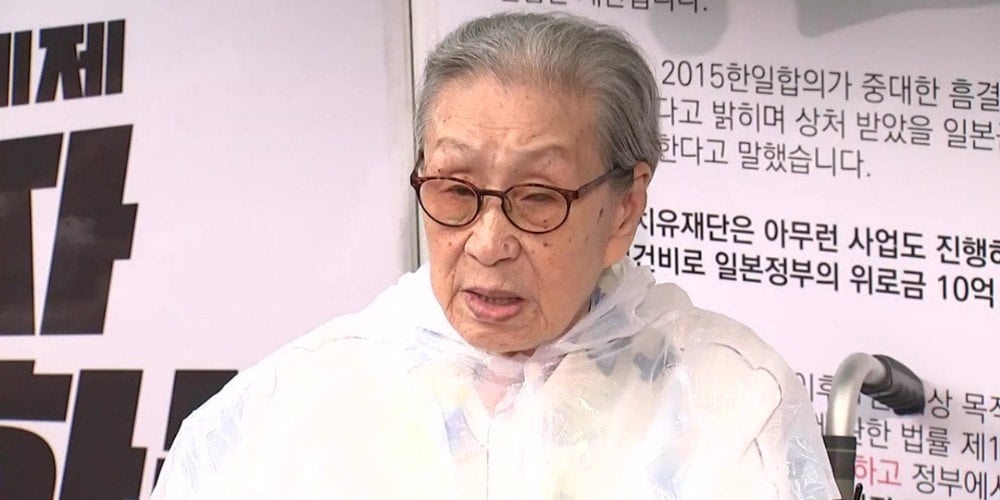 Kim Bok Dong, a 'comfort women' victim who served as a sex slave for the Japanese military during World War II, has passed away at the age of 93.
At 10:41 pm KST on January 28, Kim, who was battling colorectal cancer for about a year, passed away at the Severance Hospital in Seoul.
According to Yoon Mi Myang, the president of the Korean Council, Kim expressed anger against the Japanese government until her very last breath and asked Koreans to continue fighting for an official apology from Japan.
Kim was sent off to China at age 14 by the Japanese officials, who initially said she would be working at a garment factory. Instead, she was forced into sex slavery in China, taking 15 soldiers a day and more than 50 on weekends. Her sex slavery continued into Hong Kong, Malaysia, Indonesia, and Singapore until the war ended in 1945.
Shameful of her past, Kim kept her 'comfort women' background hidden. She ultimately voiced up in 1992 after Kim Hak Sun, the first woman to publicly share her horrific experience, broke the silence in 1991. Since then, Kim has been the most vocal of the 'comfort women' victims and a campaigner who helped bring international attention to issues on sex slavery. She traveled around the world sharing her story and also spoke at the United Nations.
Around 3 pm KST on January 29, President Moon Jae In attended Kim's funeral. Organizers state her funeral processions will pass by the Japanese Embassy.