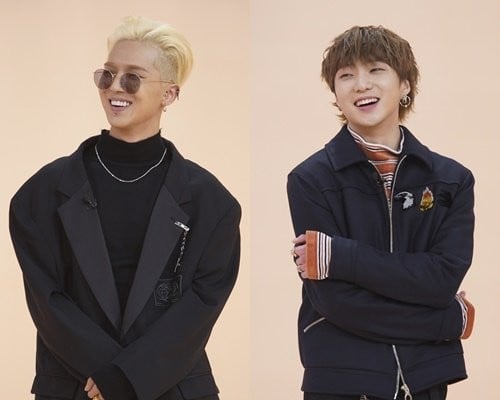 On the December 18th episode of 'Idol Room', the boy group WINNER made an appearance, where it was revealed that Song Min Ho calls Yang Hyun Suk 'Hyung'.
On this recording, Song Min Ho revealed the story behind how he got close to Yang Hyun Suk. He said, "When I won first place with my solo song 'FIANCÉ', I mentioned that YG was like a stepfather to me", where Yang Hyun Suk replied on his SNS with, 'Stepfather? Just call me Yang hyung', revealing how they came to the title.
WINNER's leader Kang Seung Yoon said, "The only member that calls Yang Hyun Suk 'Hyung' is Song Min Ho" showing his jealousy. Song Min Ho replied, "I received permission not too long ago", showing a proud expression.
MC Jung Hyung Don then said, "Why don't you try saying 'Hyung' right now?", to which Song Min Ho hesitatingly replied, "He's too up there". While Song Min Ho was gathering his courage, the other members started saying, "Hyung", not wanting to lose, causing laughter in the studio.