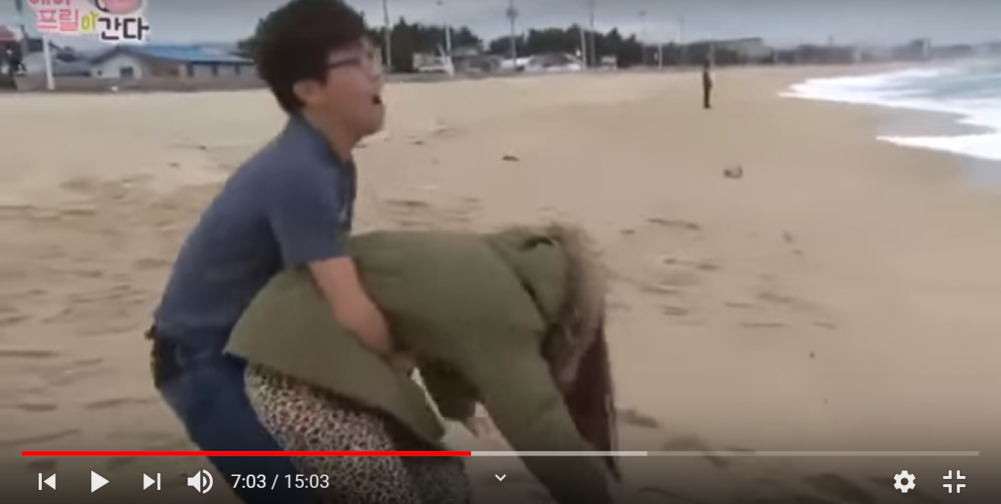 I recently took an interest in the K-pop idol group, April, and have been binge-watching their first reality TV show, called "Here Goes April".


On Episode 18 when the girls went to the beach, I noticed that their managers had no qualms making body contacts with the girls so much so that it seems to me that they are using fun as an excuse to inappropriately touched some of the girls.
As you can see from the screenshot, one of the managers grabbed one of the members from behind to such an extent that his crotch would have no doubt been in full contact with her buttocks.
Although the show was recorded several years ago, do you think that it is right for managers to behave that way?