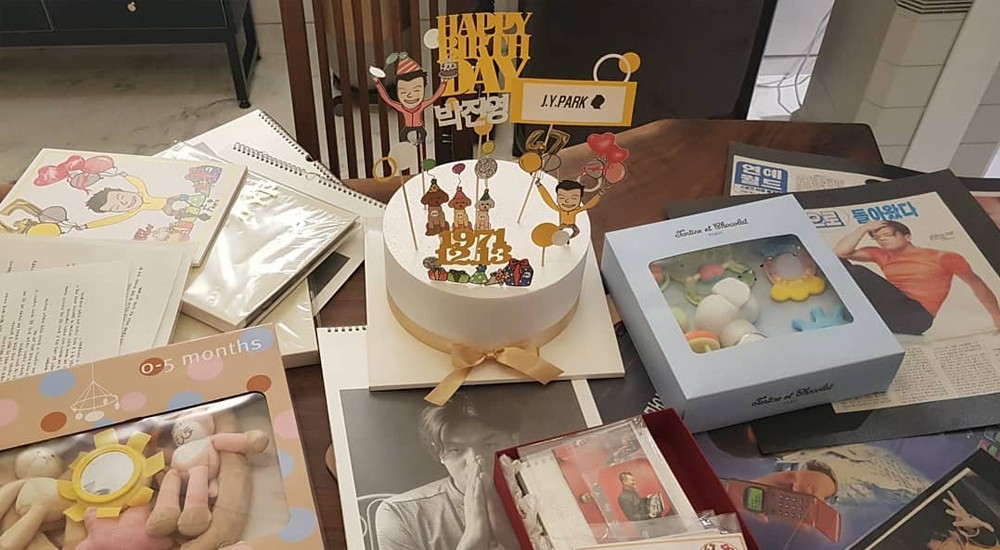 J.Y. Park recently celebrated his 47th birthday!
The singer and JYP Entertainment executive, whose birthday was on December 13, took to Instagram to share a picture of several cards and presents he received from fans celebrating his special day. In the image, which was posted a few days later on December 16, not only can plenty of cards be seen, but a beautifully decorated custom birthday cake and some baby toys and accessories for his future child, whose due date was revealed to be sometime in January.
"I've been [busy] out of my mind for the past few days, but it seems like I can slowly go through your presents and letters now. Thank you, everyone," he wrote in Korean, before continuing in English: "Finally get to go through the presents and letters you gave me. Thank you so much."

Check out the Instagram post below!