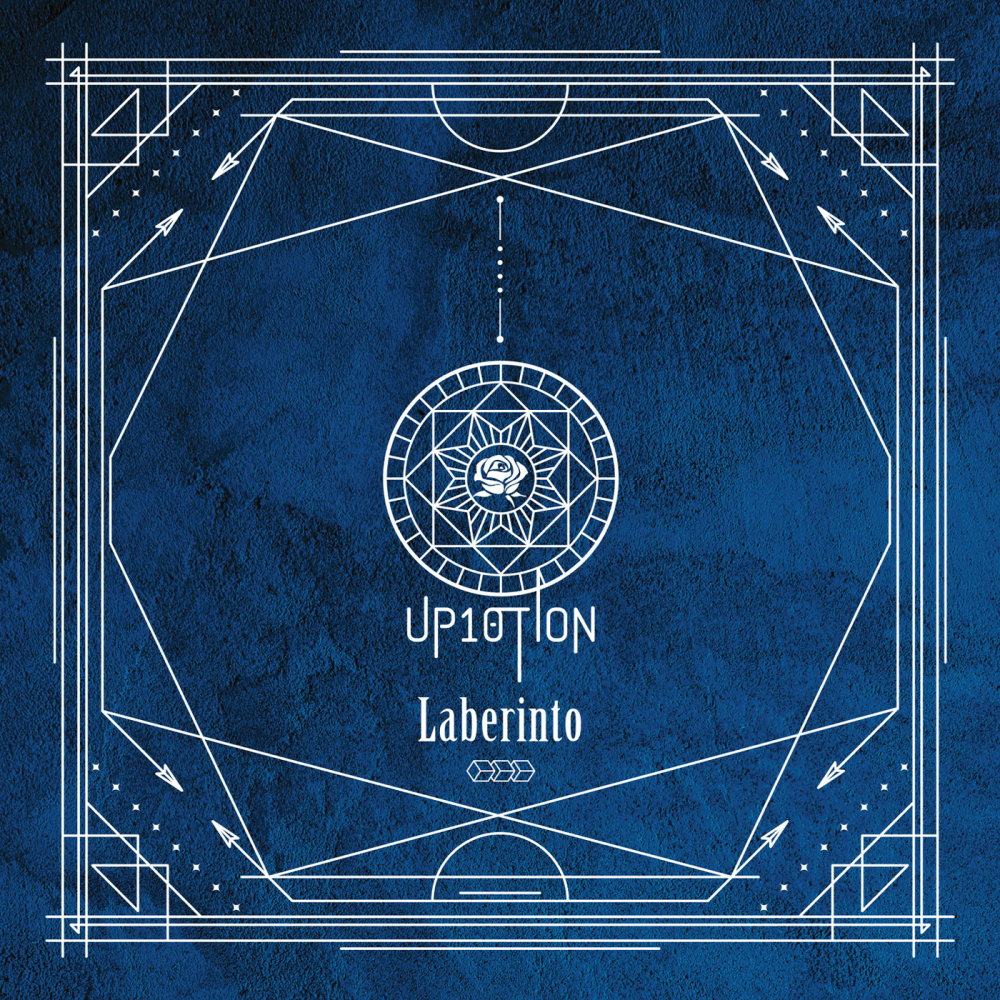 UP10TION – 'LABERINTO'
---


Track List:

1. Laberinto
2. Blue Rose
3. Burning
4. Turn Up The Night
5. Midnight
6. Happy Birthday
7. With You




UP10TION is coming back, warming up your December with 'Laberinto.' They unveil seven hot-off-the-press tracks, including the title track "Blue Rose." This is their 7th mini-album.
"Laberinto" is the intro track. This particular one is a grand affair. Yes, it's pop, but it sounds so epic, with crashing synths and a powerful beat. It also has a generous amount of bass. Laberinto is 'Labyrinth' in Spanish. What any of this has to do with the tune I don't know. "Blue Rose" has kind of the same intro as...well...the intro. After this, it turns into an absolutely awesome piece of electropop, with epic synth drops and powerful choruses. They have that signature falsetto too. I like how it has some pretty complex arrangements and time changes. "Burning" is a pretty standard pop tune. All the tropes are here, but nothing needs tweaking because it sounds fine just like it is. It's light, catchy, and has that dance-floor aesthetic that I heart so much. In other words, this song is fire. "Turn Up The Night" is sort of party rock. It's got some synth horns propping up the main melody. I like the chord progression in here, and it's got the suspense in the main verses. UP10TION is good at bangers like this.


"
Midnight
" is straight ahead unapologetic R&B. It's very modern-sounding and makes no pretensions at retro. It is what it is, and what it is is good. I particularly like some of the layers in the song, the different parts and the rapping in particular. "
Happy Birthday
" seems like they wanted to get playful. There are some nice ad-libs here, as well as a nifty tropical house beat. While the format is overdone, at least this is a refreshing version. Sometimes the old standbys are the best, particularly when they make you move your body. The last song, "
With You
," tricked me. I thought it would be the lone ballad on this EP. I was wrong, as it turned out to be a slick pop tune. It's light, poppy, and very easy on the ears. And it's also done in that inimitable
UP10TION
style.
In a year filled with bland, low-key releases,
UP10TION
have come through with an EP chock full of exciting, beat-heavy, danceable tunes. I was glad when I was spinning this one. Cold is one of those things that makes the bones heavy, and the feeling of desolation is palpable with the leaves gone from the trees. This EP brings some of the missing colors back, and I was grooving to every song. And that is a very good thing.
MV REVIEW


In this MV, the boys of UP10TION are private detectives (or cops), and they have a classic crime board, with wanted posters and red twine pointing to various leads. It's all very retro, with papers, clippings, photos and such instead of computer screens and all that. It seems that they are in pursuit of (in a nod to the title of the song) a blue rose.

Their search leads them to a room with brick walls and odd furnishings, environments with various vertical display cases and pedestals and different backgrounds, a white room with ironwork and the silhouettes of bare trees outside, rooms of red shifting hues to blue, to neon latticework and more. In some of these places, they do find a blue rose. In others, not so much. Sometimes, they're too busy dancing to search.

The dancing is quite good. And they lean, and bend, whirl and stretch according to the demands of the tune. It's nothing you really haven't seen before, even if it's a lot of fun to see it. They worked hard on the choreo, and about half the MV is devoted to showing that off.

I'm a fool for period pieces, even if this might never have been a particular time in Korean history (I could be wrong). They're dressed to the nines, with gun harnesses, suits, hats, and guns. This could easily be a 1930s gumshoe drama. Instead, we have a killer song to listen to while we're watching this. What more do you want?


Score

MV Relevance...........9
MV Production..........8
MV Concept...............8
MV SCORE: 8.3

Album Production.....9
Album Concept..........8
Tracklisting.................8
ALBUM SCORE: 8.3


OVERALL..................8.3