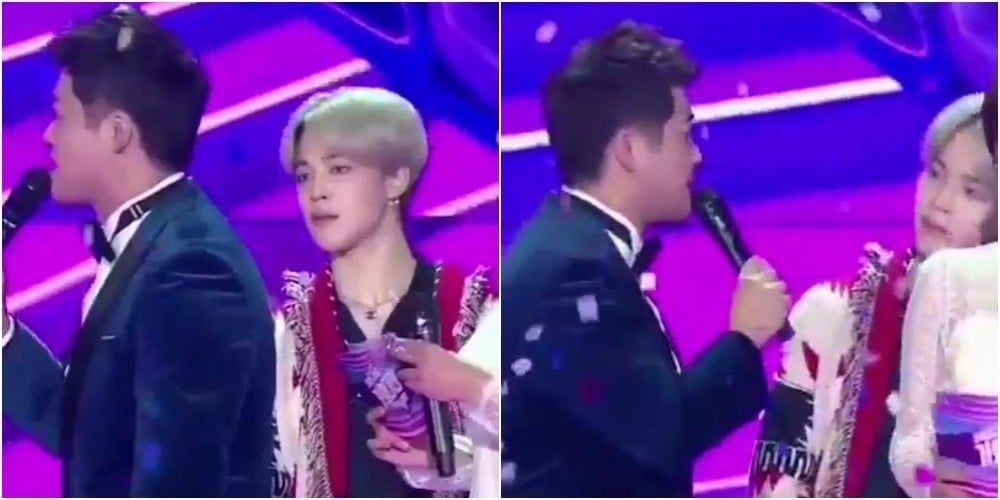 Jun Hyun Moo apologized to BTS' Jimin.
At the end of 'SBS Gayo Daejun' on December 25, Jimin stood right behind MC Jun Hyun Moo. During the closing statement, Jimin swerved his head side to side to have eye contact with Jun Hyun Moo. However, the MC failed to notice Jimin and ended up ignoring his call for eye contact.
Following the event, fans reported the scene to Jun Hyun Moo via Twitter, stating, "He was looking at you the whole time," "Please look at Jimin for once."
In response, Jun Hyun Moo apologized, and said, "Jimin u r so sweet. How dare I couldn't recognize u there!!! All my fault."