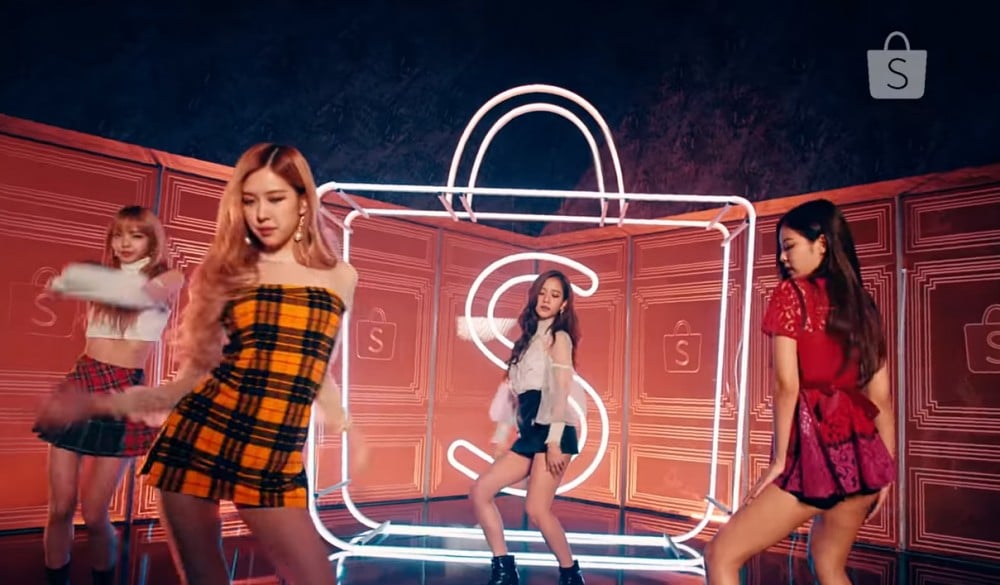 Black Pink's CF (Commercial Film) for 'Shopee' has been banned in Indonesia.
According to Singapore's The Straits Times, the Indonesian Broadcasting Commission demanded 11 Indonesian TV broadcast stations to halt Black Pink's 'Shopee' CF on their channels.
In the controversial CF, the Black Pink members dance to "DDU-DU DDU-DU" melody in mini skirts and dresses.
The Indonesian Broadcasting Commission explained, "The women are dancing with barely any clothes on," and said, "It does not comply with the elegance and moral standards of the (Indonesian) public."
The organization emphasized broadcast stations will face punishment if they continue to air the CF.
The ban is a result of a viewer complaint. One viewer in Indonesia started an online petition against Black Pink's CF, stating, "Black Pink's outfit is too revealing." The petitioner complained the CF airs in between children's programs and stated, "The Broadcasting Commision needs to stop 'Shopee' CF." Other fans defended the CF stating that you can see women dressed in mini-skirts if you go to any shopping mall in Indonesia.
The online petition gained over 112,000 signatures as of December 12.