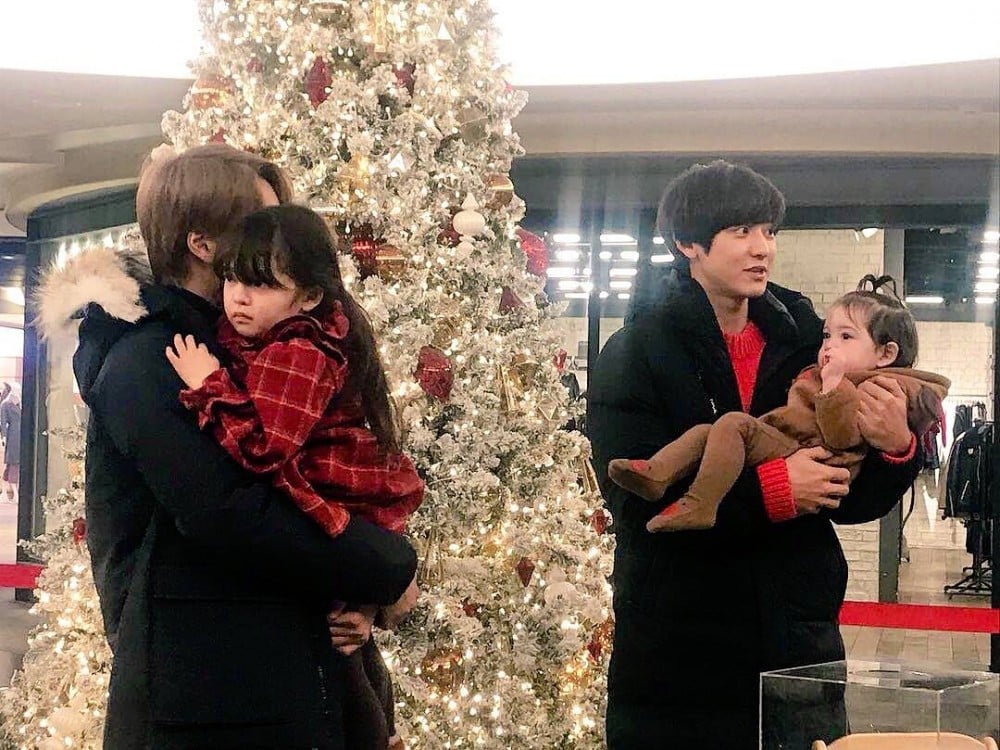 EXO's Kai and Chanyeol are guesting on KBS' 'Superman is Back.'
On December 10, Sports Chosun's exclusive report stated, "Currently, EXO's Chanyeol and Kai are filming for 'Superman is Back.'" The insider revealed the two idol stars are spending time with soccer player Park Joo Ho's children Naeun and Gunhoo.
Soon after the report, photos of the idols with Naeun and Gunhoo surfaced online. It seems they went to a photo studio to take Christmas pictures together.
Back in May 2015, Chanyeol and Baekhyun hung out with Seo Eon and Seo Joon twins on the show. In 2016, Xiumin and Chen played with So Eul and Da Eul siblings. You can expect to see EXO members on 'Superman is Back' again very soon.


Meanwhile, 'Superman is Back' airs every Sunday at 4:50 p.m. KST.