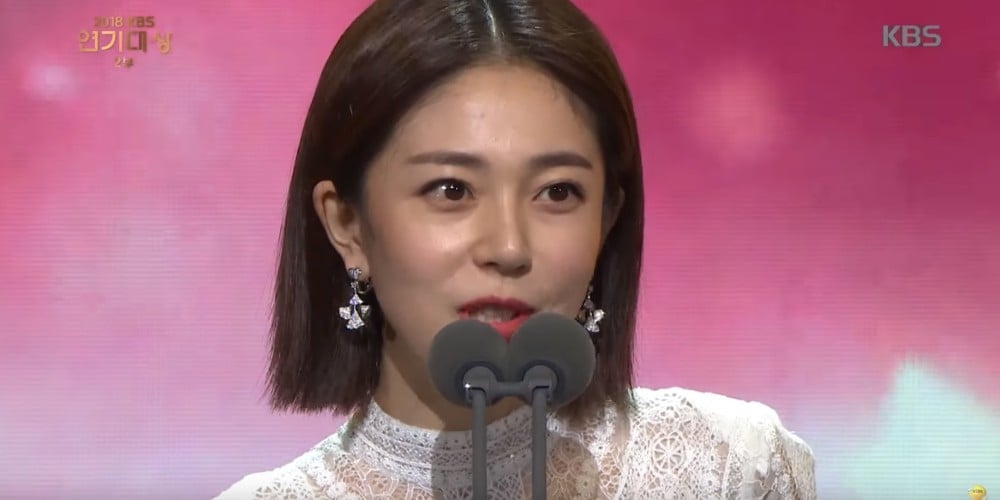 Baek Jin Hee expressed appreciation to her boyfriend Yoon Hyun Min.
On December 31, the '2018 KBS Drama Awards' took place at KBS Hall in Yeoido, Seoul. Actress Baek Jin Hee of 'Jugglers' won the 'Excellence Award' for mini-series.
The actress stated, "There are so many people I need to thank. I appreciate the staff members of 'Jugglers,' and 'Feel Good to Die.'" She added, "I also want to thank my mom and dad and dongsaengs who are watching this right now, and Hyun Min oppa, the person who always gives me encouragement."
Back in March 2017, Baek Jin Hee and Yoon Hyun Min confirmed they are dating.