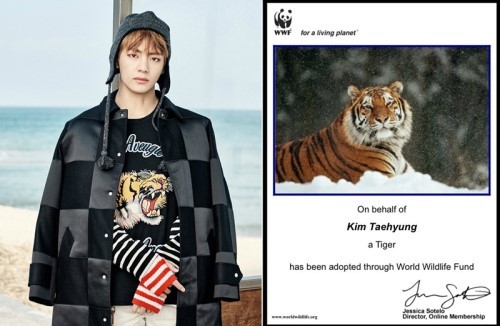 ARMY are 'adopting' tigers to celebrate BTS' V's upcoming birthday on December 30!
In a relay-like fashion, ARMY all across the globe have begun to 'adopt' tigers in order to celebrate V's birthday. To clarify, fans are not actually adopting real tigers, rather, they are providing donations to the World Wild Fund for Nature, who in turn utilize the donated funds to support and protect endangered tigers. In addition, ARMY decided to adopt tigers because V uses a tiger to represent himself as an animal, and the group has posted images of their tiger dolls on social media in the past.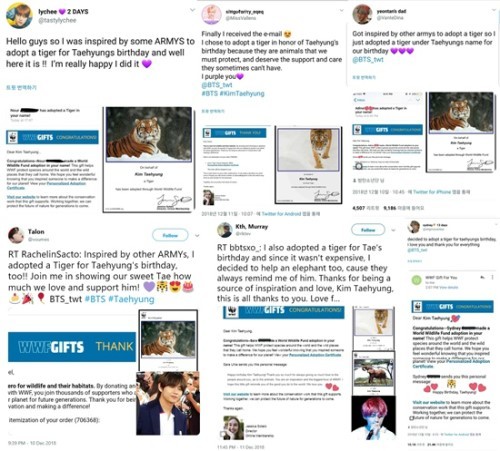 Meanwhile, V will be turning 23 years old on the 30th.