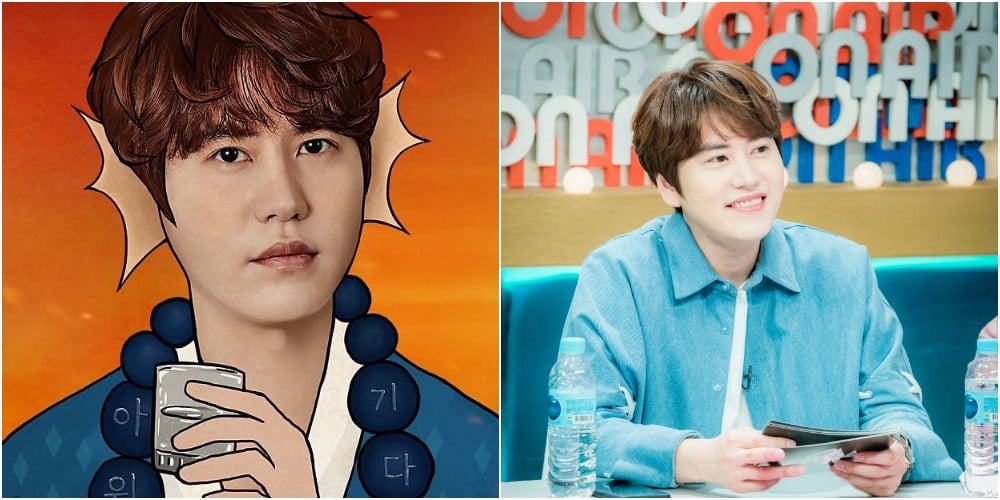 Super Junior's Kyuhyun has chosen 'New Journey to the West' over 'Radio Star,' according to Leeteuk.
On the December 19 airing of MBC's 'Radio Star,' Leeteuk, Lee Hyun Woo, Kim Kyung Shik, and Yoon Taek joined as the guests.
The MCs asked Leeteuk for an update on the former 'Radio Star' MC Kyuhyun, who's currently serving in the military. Leeteuk shared, "Kyuhyun is getting discharged in May of next year," and revealed, "But Kyuhyun doesn't talk about 'Radio Star' at all in Super Junior's group chat. But he keeps on sharing articles about 'New Journey to the West. He also said he recently had a drink with Na Young Suk PD."
Leeteuk continued, "So I asked Kyuhyun why he doesn't talk about 'Radio Star.' Kyuhyun asked me to not talk about it and said there's no place for him anymore."

Leeteuk brought more laughter as he added, "I think he has transferred from Kim Gu Ra line to Na Young Suk PD line."