A young woman who scammed fans with fake K-pop concert tickets received her sentence.
On November 5, judge Song Joong Ho of Busan District Court announced the 23-year-old woman has been sentenced to 10 months of penal servitude for the scam. 
For 7 months starting from December 2017, the woman made online posts claiming she has concert tickets for various artists including
BTS
,
EXO
,
Shinhwa
,
Na Hoon Ah
, and more. She sold the fake concert tickets a total of 63 times and obtained a profit of 11,140,000 KRW (9,900 USD).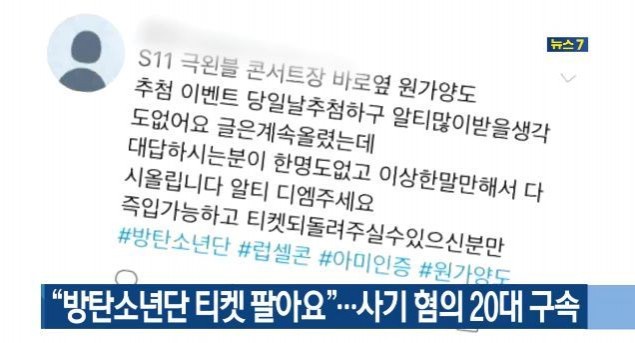 One of the victims is a Malaysian fan, who flew over to Korea to attend Shinhwa's concert. The fan paid 220,000 KRW (196 USD) for the fake tickets. 
Judge Song found the young woman guilty and stated, "Her sin is heavy because the money obtained from the scam was not for survival purposes but to buy brand name bags, wallets, and cosmetic products."