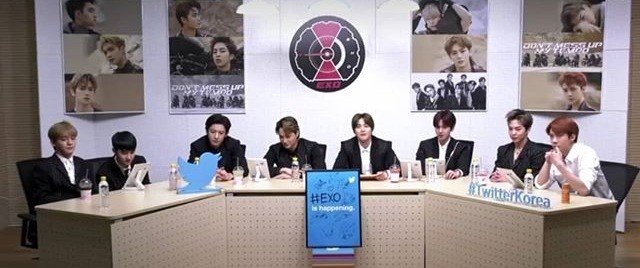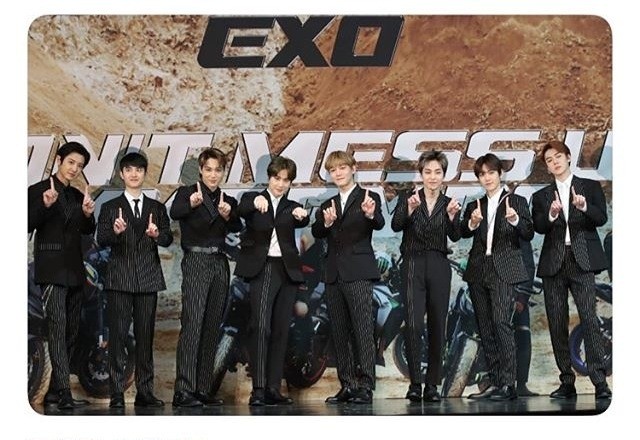 EXO held a listening session /press conference today at SMTown to let those in attendance hear sound bites from all the songs from their comeback album, Don't Mess With My Tempo , which is being released physically on Nov 3. The first music video from the album will be released tomorrow. Following the press conference, EXO held a live Q & A Twitter event.
Excited fans were lined up outside of SMTown to catch a glimpse of the members arriving and leaving both events. The press conference and Twitter feed were both held inside the building. Fans were present from all over the world with many having flown in for the comeback release and promotional events surrounding it. There were fans from France, UK, USA, Singapore, Japan, Phillipines, and many more lined up several deep to catch a sight of their favorite member.
Varun from the UK, flew in with the hope of catching a glimpse of his favorite members, Chanyeol and Suho. He said being here in Seoul and actually getting to purchase the new album at SMTown was such an amazing rush! His ultimate dream is to get to watch them perform live at one of the promotional events this week.
Varun watched the live Twitter event in the SMTown Cafe with Valerie, Abby, and others who are from France and the US. They all said it was surreal to be just a wall away, in the same building, as EXO while they were doing the Twitter Live. Abby was excited because she had gotten to see her favorite, Xiumin, arrive and leave with the other members. All have plans to return to SMTown for the album release as well as trying to catch site of the members at other promotional appearances, such as Music Bank, Music Core, and Inkigayo, in the coming week.
Photo credit to owners