Another artist from
Limez Entertainment
is facing sajaegi (chart manipulation) accusations.
On October 15, singer Banhana made a comeback with the new ballad track "All Over Again".
The song failed to enter the charts upon release at 6 pm KST, but 3 hours later around 9 pm, it appeared at #91.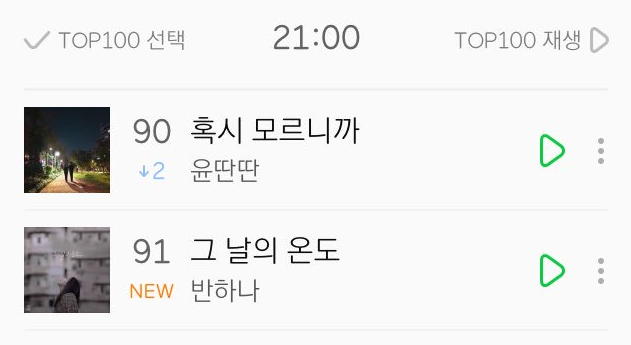 "All Over Again" steadily moved up on the chart throughout the night and moved up 67 spots in just 3 hours. Around 12 am, the song was at #24.


Seeing the rapid increase on the charts, netizens accused Banhana of sajaegi. Banhana is also the labelmate of
Nilo
who got
stirred up in a major controversy
after his song "
Pass By
" suddenly soared up the charts.
In response to the accusations, Limez Entertainment stated, "It's not like we used a macro or any other programs. We promoted through social media," and said, "The song was just released yesterday so I don't think we're at a point where we can evaluate the reason behind its popularity."
Meanwhile, the Ministry of Culture, Sports, and Tourism is currently investigating the chart system and Nilo's sajaegi accusations.