Jessi
stood up for
HyunA
.
On September 6, HyunA shared several casual photos of her at the grocery store via Instagram. 
Under the post, a netizen left a malicious comment stating, "How come you have brave to post your ugly face here?" 
To this, HyunA's close unnie Jessi fired back with the response, "First of all, learn your grammar before you try to come at someone. And second of all stfu. Where are your photos at sis?"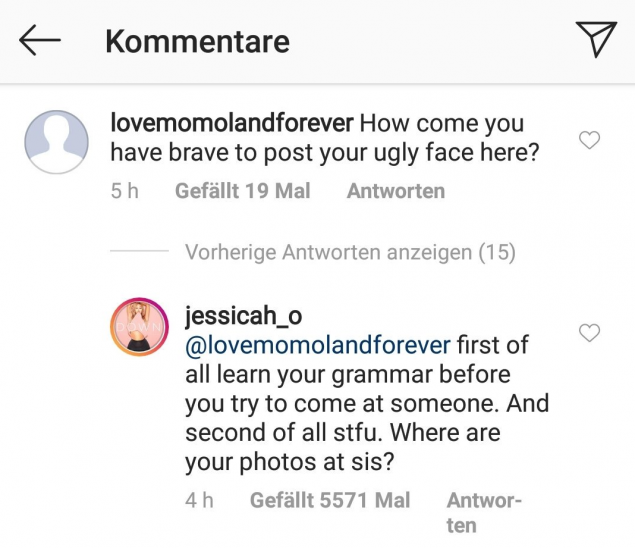 Fans applauded Jessi for the clever reply and commented, "Yes, I love you", "LOL don't mess with HyunA or Jessi", "Oh u snapped."