Ms. Lee
, the current girlfriend of rapper
Bill Stax
(formerly
Vasco
), has shared a post targeting Bill Stax's ex-wife
Park Hwan Hee
. 
On September 11, Lee uploaded a set of photos of Bill Stax, his son Hyung Seop, and their dog Lucy via Instagram. She captioned, "Everyone, you might've thought I only had one son Lucy but I actually have three sons. The oldest son Dong Yeol (Bill Stax), the second Hyung Seop, and maknae Lucy."
She then shared a message seeming to target Park Hwan Hee, stating, "Oh yeah, and someone said Hyung Seop hates taking pictures? You only saw Hyung Seop several times, so why are you speaking nonsense? I have a lot to lose and I'm honest so I hate liars. Anyway, Dong Yeol is the best dad no matter what they say. Hwaiting my love."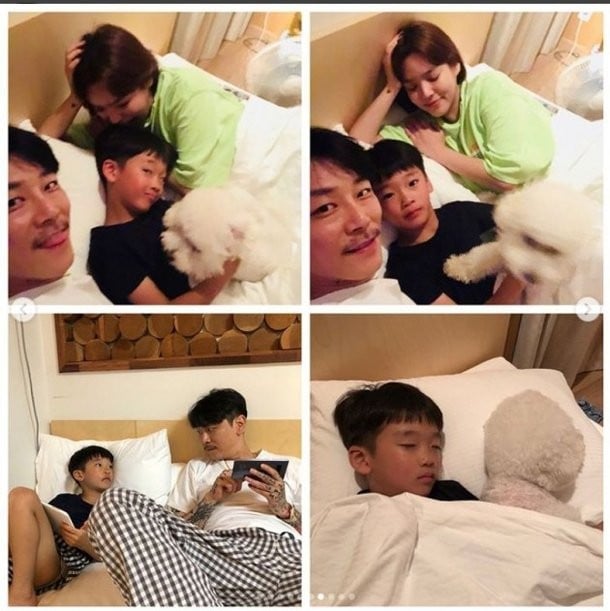 [SEEALSO]https://www.allkpop.com/article/2018/09/actress-park-hwan-hee-gets-custody-of-her-7-year-old-son-after-father-bill-staxs-marijuana-controversy[/SEEALSO]
Lee also hashtagged, "He's my Dong Yeol. I'm going to get at you if you bother him. I'm the head of our house."