With the number of remaining Korean trainees greatly outnumbering the number of remaining AKB48 members on Mnet's 'Produce 48', the nation's producers themselves have taken on the task of promoting their favorite Japanese contestants.
On an online community recently, one netizen took time to introduce AKB48's Miyazaki Miho. It turns out, the AKB48 member is a huge K-Pop fan, and netizens are pleasantly surprised!
However, it seems that due to her love for K-Pop and Hallyu culture, Miyazaki Miho also faces hate and criticism from anti-fans back in Japan. While Koreans and Japanese often exchange and enjoy each other's culture, some political friction between two countries still remains - due to Japan's long history of Korean occupation. Netizens discovered that some antis call her hateful nicknames in Japan, such as "pig kimchi" and comments such as "Why were you born in Japan?".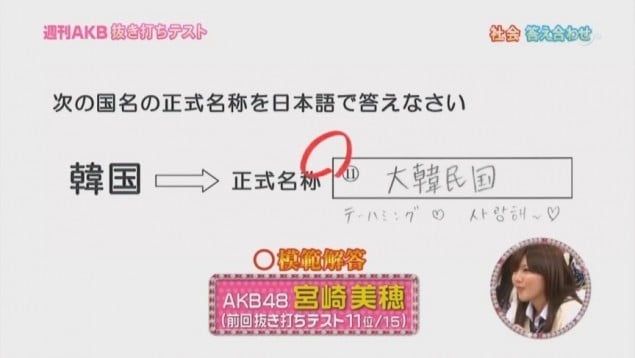 Despite attacks from her anti-fans, Miyazaki Miho still remains one AKB48 member well-known for her love of Hallyu, stating that Korean is one of her specialties. How big of a K-Pop fan is she, exactly?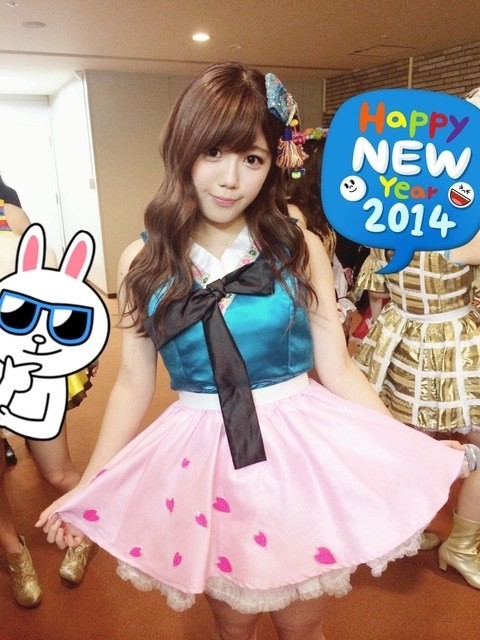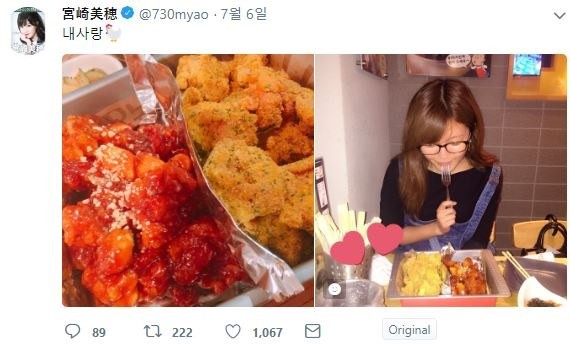 In an interview back in 2011, Miho said that her favorite TV shows were '
M! Countdown
', '
Music Bank
', and '
Inkigayo
'.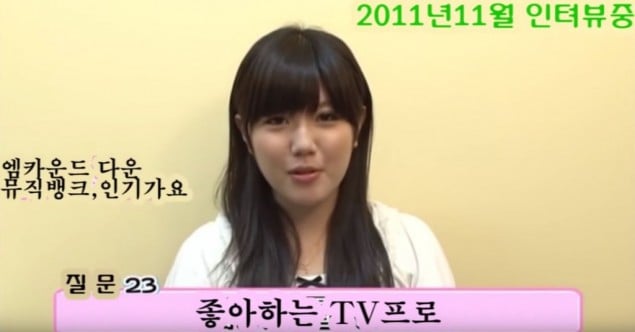 To a question about music she likes, she answered,
"Recently, I've been listening to F.T. Island's 'So Today' a lot."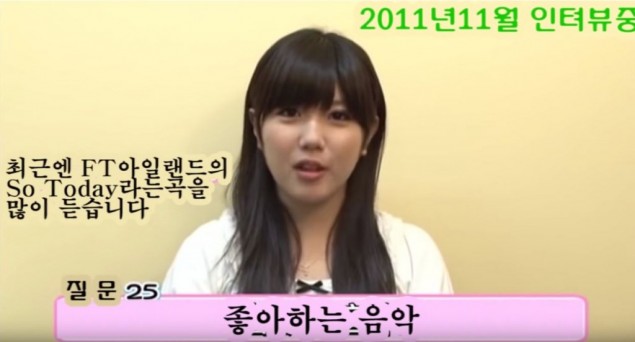 Miho, who has also shown love for
SISTAR
in the past, is currently on 'Produce 48' with
Soyu
as her vocal trainer.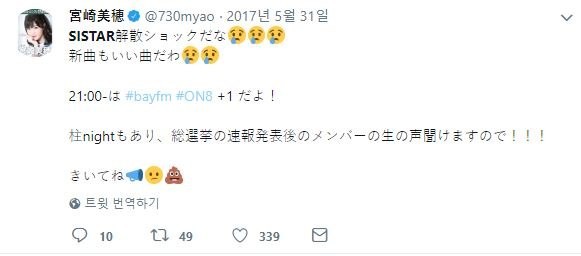 During one of her personal online broadcasts, Miho introduced her fans to
Lee Seung Gi
's 5.5th mini album '
Forest
'.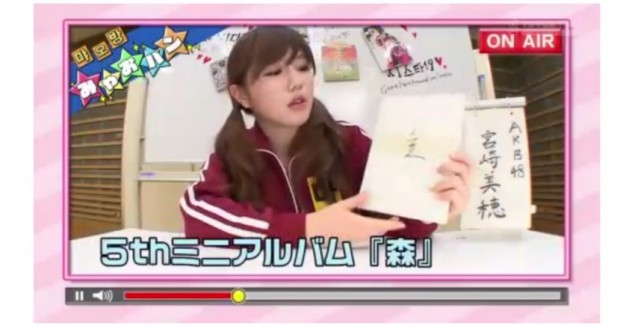 Who does Miho admire?
"KARA's Jiyoung,"
she answered.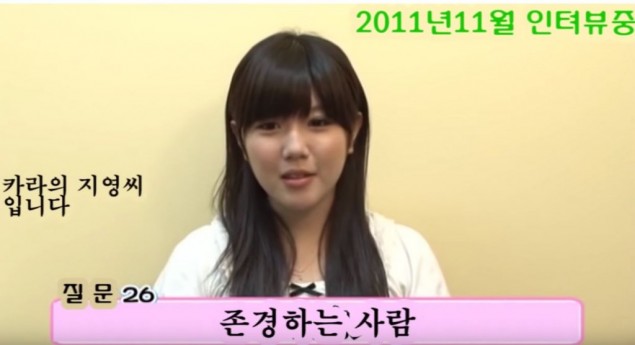 Miho attending
TWICE
's debut showcase in Japan: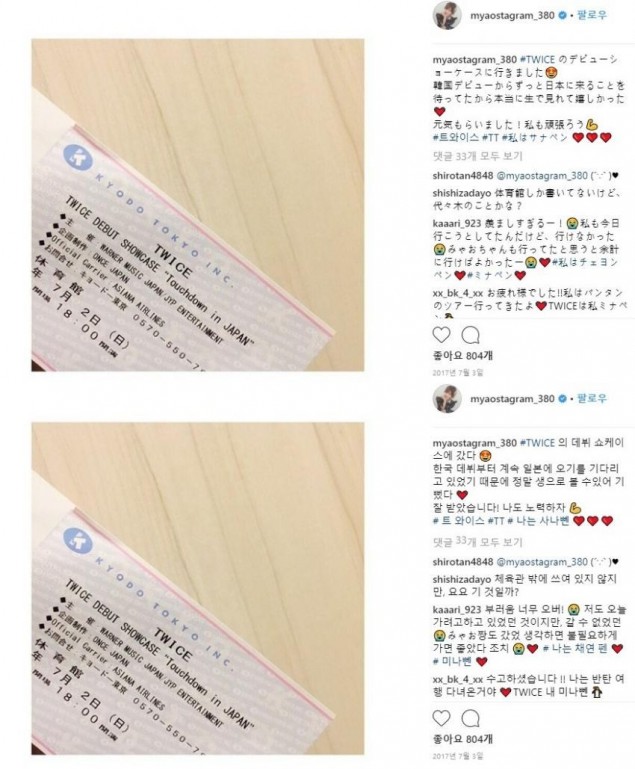 The AKB48 member was MC for
SHINee Taemin
's birthday fan meeting in Japan: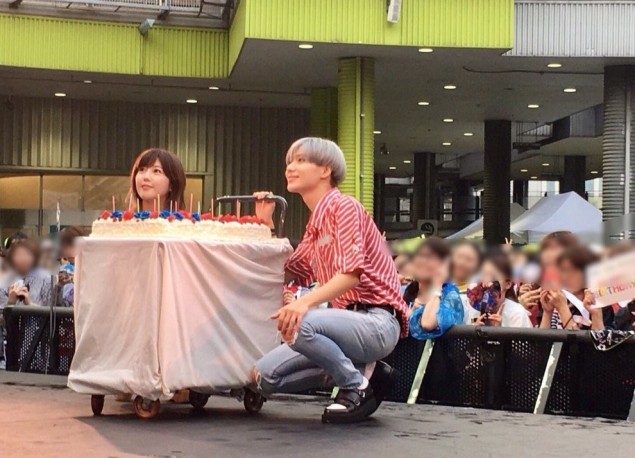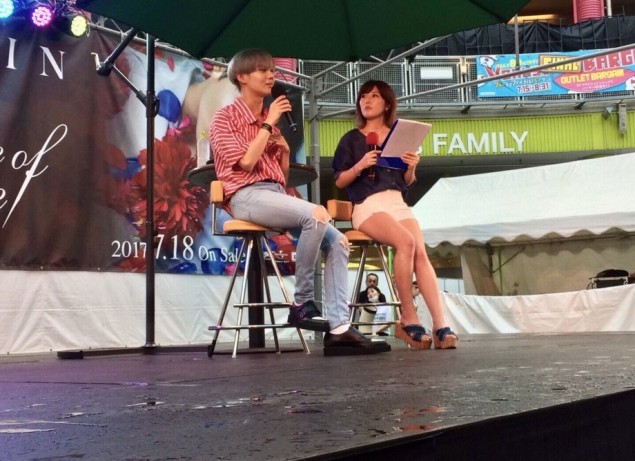 She was able to snap a photo with
A Pink
, whom she has been a fan of since the group's debut: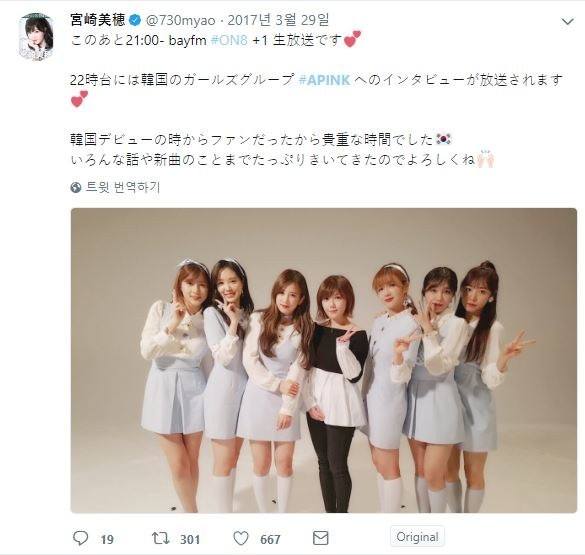 Who would you like to meet in person?
"The group B2ST."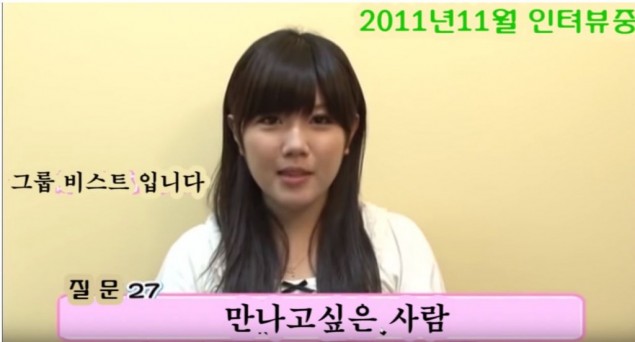 Meeting up with
BTOB
: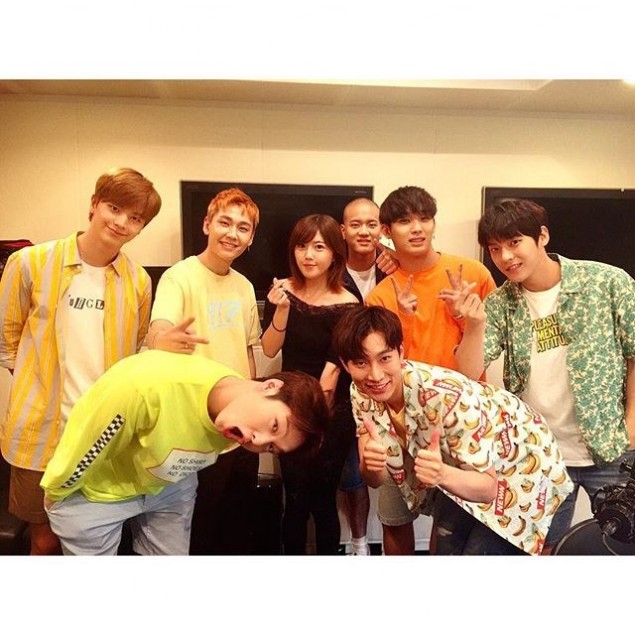 Attending
Big Bang
's Japanese concert: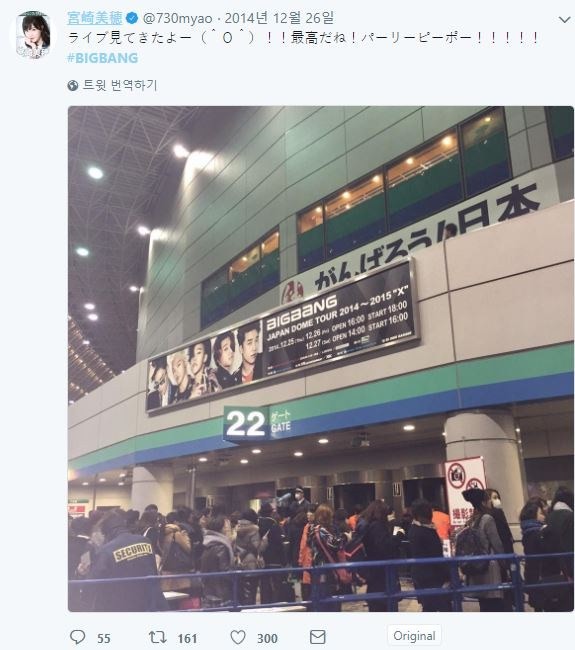 Introducing the moves to
VIXX
's "
On and On
" in a Japanese magazine: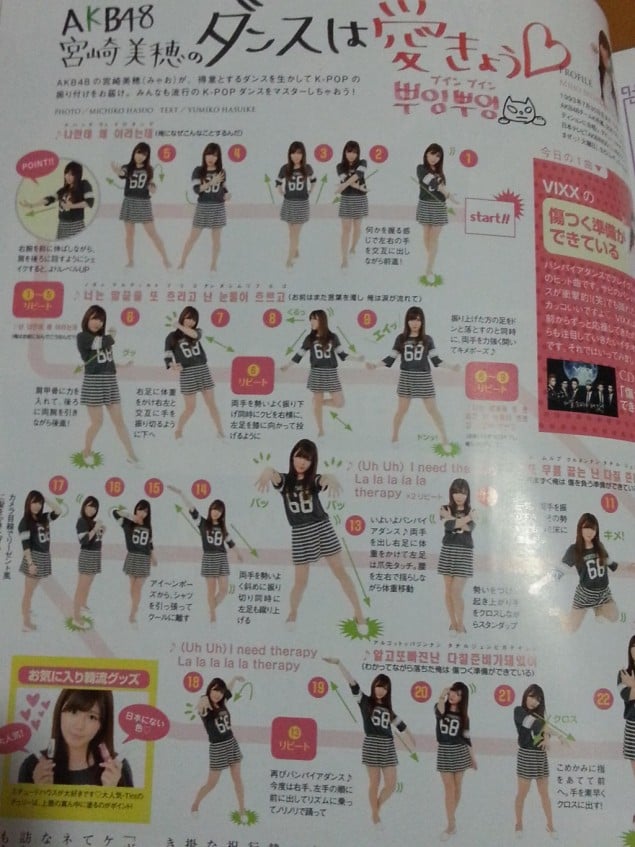 Did you know AKB48's Miyazaki Miho was this big a K-Pop fan? Fellow netizens commented after learning the fact, "Seriously, she talks about Korea all the time and gets so much hate in Japan... I really hope she can fulfill her dream of debuting in Korea through 'Produce 48'", "She might get even more hate if she goes back after this... I hope she debuts", "We need to get her to debut, she's talented too; I'll vote for her!", "I wasn't interested in 'Produce' but I'll vote for her during the live broadcast!", "A Japanese idol who's been in love with Korea for 10 years... that's sad", "I hope she can promote in Korea for a long time", "Yeah this is the girl who needs to debut!", etc.