On top of our favorite songs and favorite MV's of 2018 (first half), the staff members at allkpop went on to choose the best albums of the year so far. 
Check out which ones were deemed the best by the allkpop staff below! 
---
Paul
'Poet' by Jonghyun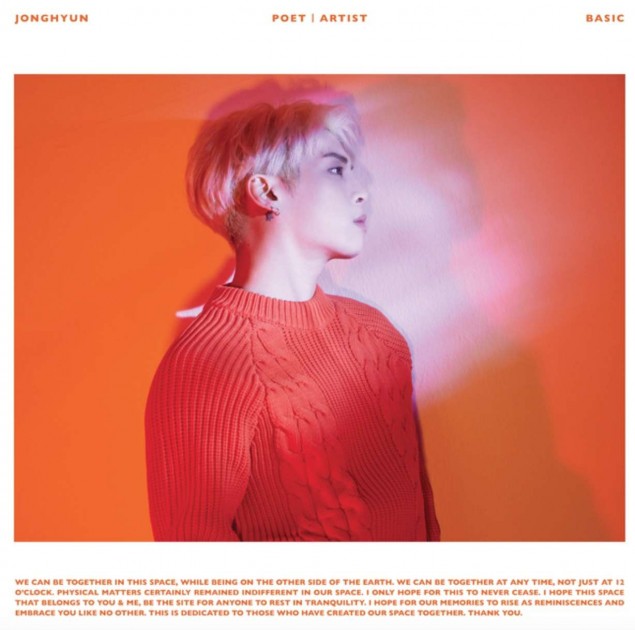 Sometimes, you don't really truly appreciate something until it's gone. I would listen to the title tracks released by SHINee and Jonghyun but never in-depth for the other songs on their respective albums. After the tragedy that rocked the K-pop world, I decided to take the time to listen to Jonghyun's LP 'Poet'. The full album is brilliant and we get to see his creativity and wonderful vocals on full display. Most of all, I appreciate Jonghyun's talented vocals because he had such a unique voice. I found a new appreciation for Jonghyun after he was gone and it saddens that we won't be able to hear new music from him again. 

yckim124
'Return' by iKON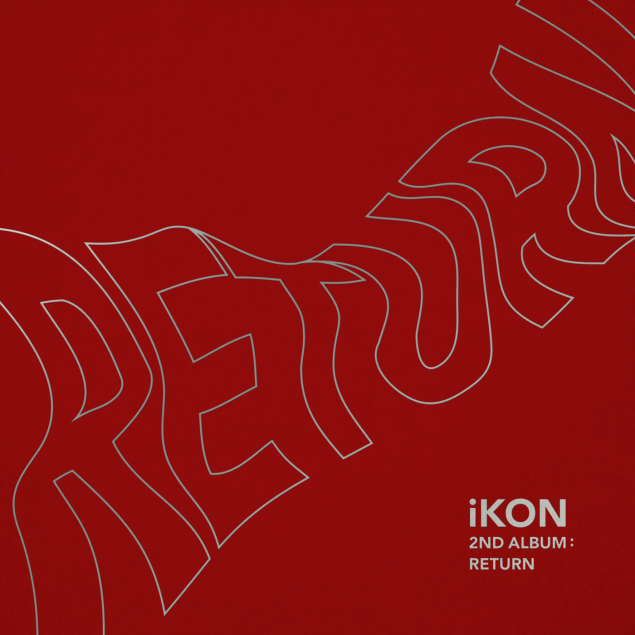 "Love Scenario" can be considered iKON's best hit, and I personally think this entire album is their best so far. Every single track on 'Return' is so catchy, and not only does it well capture iKON's signature hip-hop vibe with songs like "One and Only" and "Sinosijak", but it also shows iKON's softer, melodic side with the songs such as "Hug Me". Overall, it's just an awesome, well-made album with great songs. 
Jenny
'This Is Us' by BTOB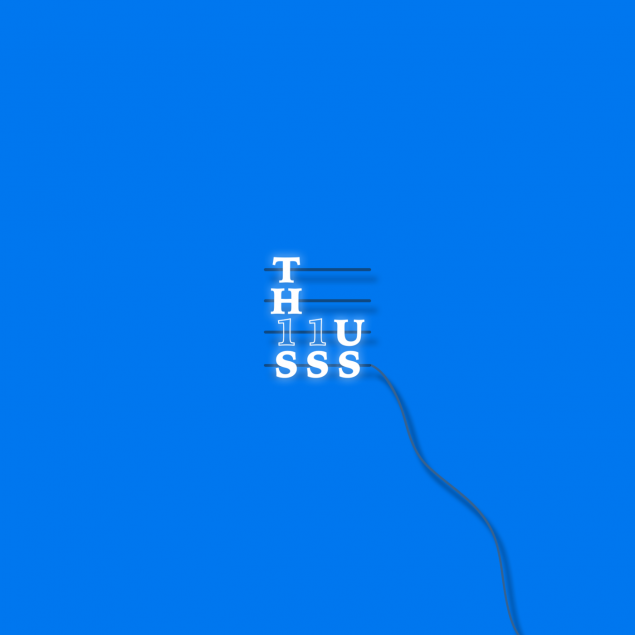 BTOB is back with their first summer comeback since 'It's Okay' back in 2015. Summer is not a season that many people associate with BTOB - in fact, 'It's Okay' and 'Only One For Me' are the only two summer comebacks that BTOB has ever had. Most people associate BTOB with spring or fall, but in this album, BTOB puts aside their emotional ballads and packed it full of songs that can be the background to summer CFs, and prove that they have more than enough talent to come out on top in any season.
elliefilet
'The Perfect Velvet' by Red Velvet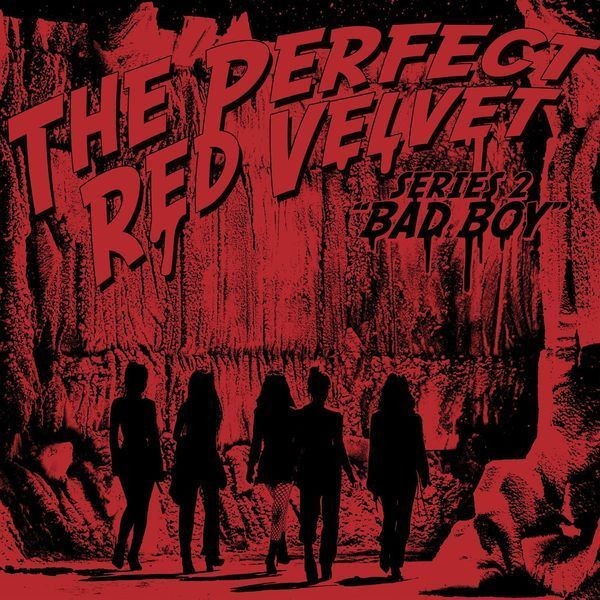 'Perfect Velvet' was my favorite album last year, and nothing else has beat it for me so far. The addition of "Bad Boy" just made 'The Perfect Red Velvet' more perfect. 
beans
'Boyhood' by UNB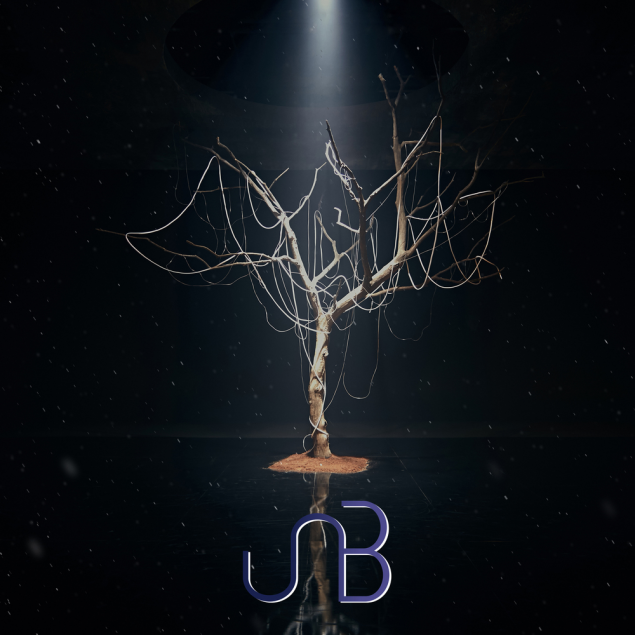 Now, this album holds A LOT of significance. Even before this album even came into existence, 'The Unit' in itself carried a heavy load in its initial attempt to help reboot idols who were never able to shine because of their circumstances. The show itself sort of fell short of expectations to the point where I didn't watch until the end, but man, MAJOR PROPS to KBS for not kicking UNB and Uni.T to the curb (/cough/MIXNINE/cough). Despite admitting that UNB and Uni.T will not be able to bring in the kind of success that IOI and Wanna One did, KBS still gave heart to UNB and Uni.T. The result of all that was a plea
santly surprising album filled with heartfelt music by both old guys I've been resp
ecting for a long time like Jun, Feeldog, and Hojung, to unexpected new discoveries like Chan and Marco. Yes, it's still unclear whether or not some of the boys of UNB will have a future in K-Pop ahead of them once UNB comes to an end. Considering that aspect makes this album even more special to me, like a small footprint of effort in an unforgiving industry to give people second chances. 
Hiju
'Blooming Days' by EXO-CBX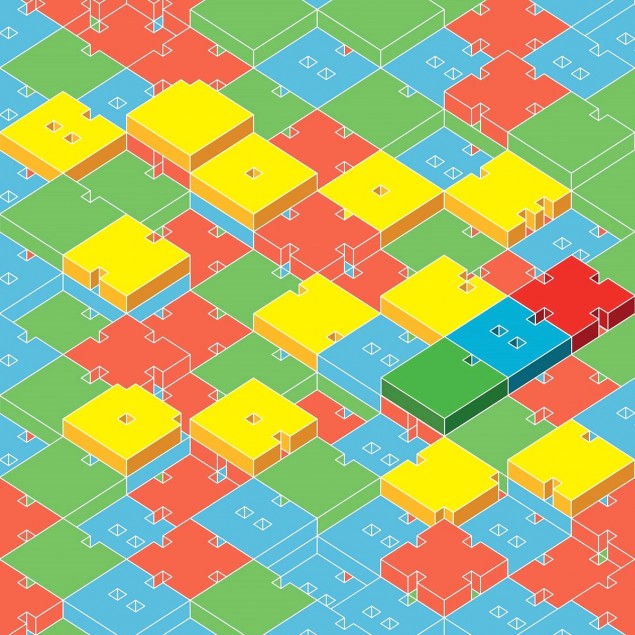 This EXO unit definitely knows how to carve out a stylish identity for themselves! Laced with crisp beats and foot-tapping bass lines, the album leans towards funk-house with a hint of psychedelic EDM. Similar to their last album, 'Blooming Days' does not hold back its flirtatious lyrics and experimental sounds fit for all seasons. In particular, "Vroom Vroom" can probably win over listeners' hearts with its confident vocals and chill rap sections. Interestingly, this album speaks of all days of the week -- from Monday to Friday -- whether it is through the songs' titles or lyrics. Ever thought about getting through a difficult week with an album? Try this one.

Matt
'Love Yourself: Tear' by BTS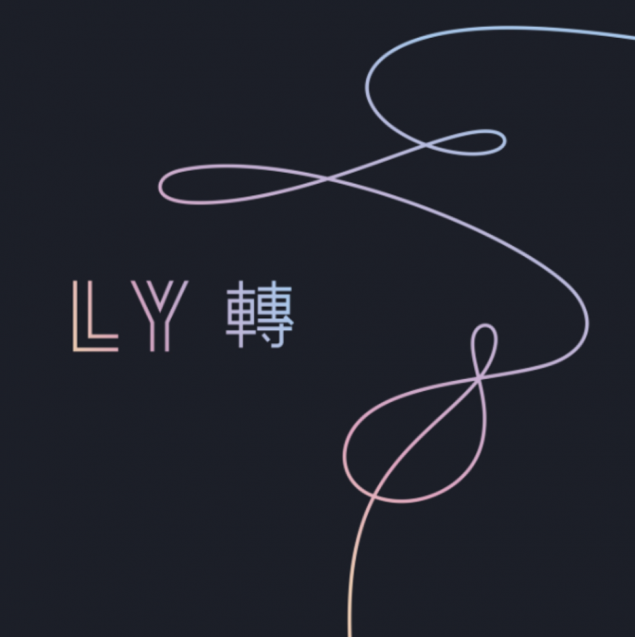 I know, I know – I'm sure many are already thinking, "Ugh, BTS again?" Well, I'll explain why I picked this album and you can agree with me or not afterward. First of all, I wouldn't call myself an ARMY but I certainly am a fan of BTS' music and have been since listening to "I Need U" back in 2015 when I saw them on TV in Korea by chance, and since then, I've continuously been listening to their songs. Now, here we are - at the peak of BTS' career – 'Love Yourself: Tear'.
From top to bottom, this album was crafted extremely well. The only thing I think that could've made it better was if they added "Euphoria" but I digress. I've thought for a long time what made BTS special and stand out above the rest. The biggest strength BTS has going for them is the fact that many of their non-title tracks are on par and time to time, even better than the title song. Just to give some examples, songs like "Moving On", "Whalien 52", "Ma City", "Young Forever", "Interlude: Wings", "You Never Walk Alone", "Save Me", etc. from their previous albums are what makes them so unique and exceptional. They did exactly that with 'Love Yourself: Tear' through the works of "Paradise", "Magic Shop", and "Outro: Tear" (personal favorites from the album). In order for an album to succeed, it has to have more than merely one song that reaches out and connects with the audience, and time after time BTS did just that.
Lastly, I'll end with this. BTS and ARMY have gone through quite a ride up to now, especially within the last couple years. Together they pushed the boundary of K-pop and expanded its growth by breaking records, winning awards, receiving recognition worldwide, and more (of course, with the help from talented producers such as Pdogg and Supreme Boi, who've been with BTS since the start of it all). If you're truly a fan of K-pop, how can you not appreciate what BTS and their music have done for the genre and its community? After all, isn't that one of the reasons why fans fell in love with K-pop in the first place, because of the music itself and its ability to connect with others despite the language barrier? This is why 'Love Yourself: Tear' is my pick.
Lorraine
'Hope World' by J-Hope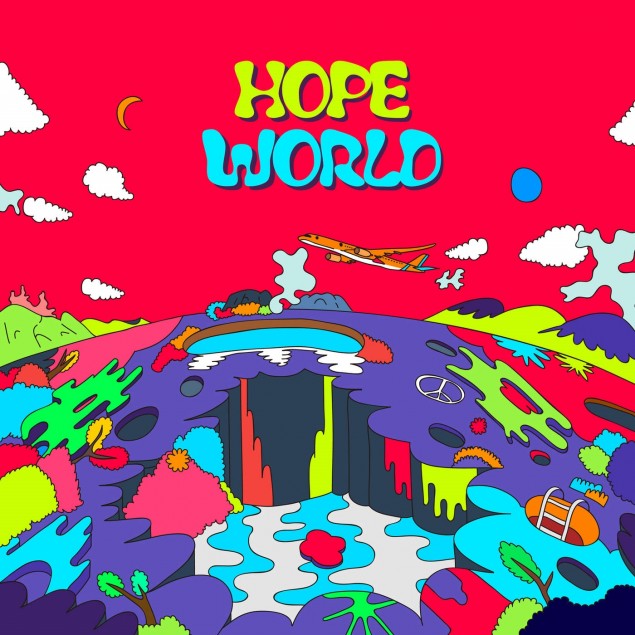 Despite the insane worldwide buzz for 'Love Yourself: Tear', my favorite album that's been released this year is actually 'Hope World' by J-Hope! I love the experimental nature of the album and the influence that he's drawn from Western hip-hop. Just the title 'Hope World' seems to be an homage to rapper, J. Cole. The mixtape, or hixtape, as many refer to it, is the perfect mix of catchy and interesting and my favorite track, "Piece of Peace," employs J-Hope's signature sing-song rap style. I recommend this album to people who enjoy listening to mainstream hip hop and want to explore K-Pop and K-Hip Hop.
Julie
'Yellow Flower' by MAMAMOO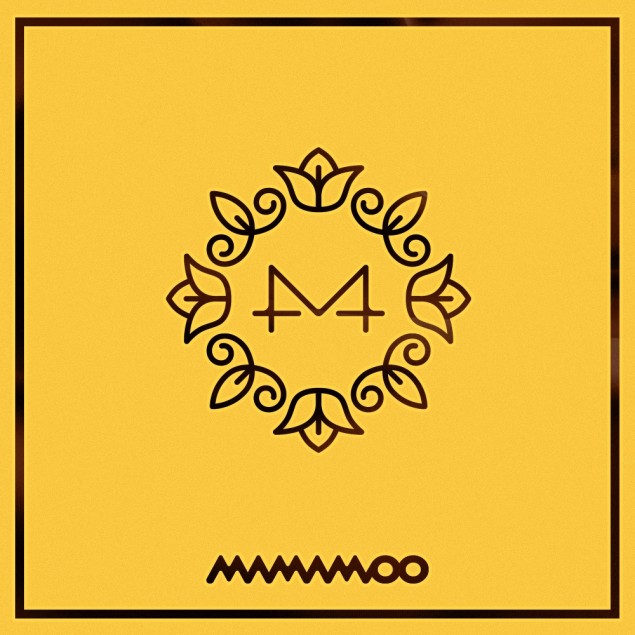 My favorite album is MAMAMOO's 'Yellow Flower', their sixth extended play. The girls have slowly and surely been climbing the KPOP ladder of success. With each member's incredible talents and skills as well as their quirky and lovable personality, MAMAMOO has been winning over the hearts of fans worldwide. With their 'Yellow Flower' release, we get a mix of everything fun to prepare us for summer. Plus "Starry Night" was an incredible bop of great feels and amazing cinematography. 

Jennifer
'Bingle Bangle' by AOA
The 'Bingle Bangle' EP sounded like it was going to be six songs with bubblegum lyrics and choruses that wouldn't last. But as you go through the album, each song is better than the last. The promotion of "Bingle Bangle" and "Super Duper" defeated many skeptical perceptions, while the four other B-sides were glossed perfection. "Heat" serves the hot summertime vibes, while "Ladi Dadi" and "Dododo" blast the cool, funky beats. "Parfait", my personal favorite, is a song you simply can't help singing along to. Songs that are easy to dance to tend to leave the longest impressions on us. AOA once again lived up to their stylish trends. 
Eric
'I Am Not' by Stray Kids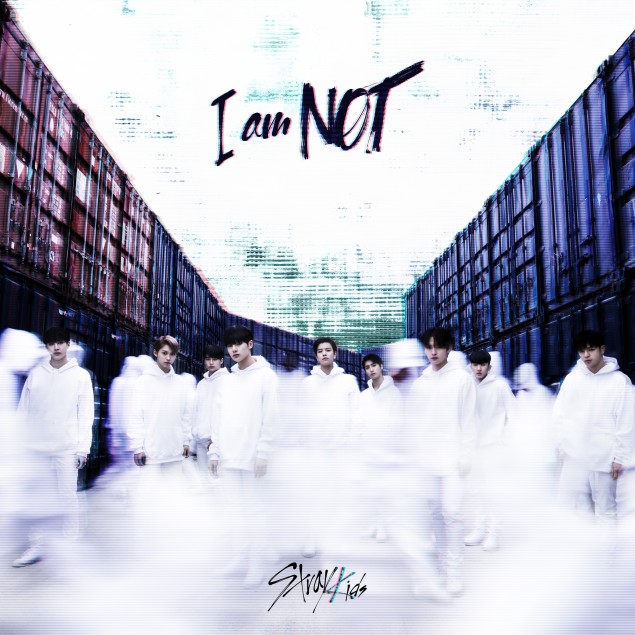 Technically a mini-album, 'I Am Not' has a lot of things that I like about it. The first is that there are no instrumentals, just songs with pure vocal goodness. There are echoes on this album of their sunbaes, from BTS to GOT7, to MONSTA X. But if you have to steal, do it from the best. But another thing is how this album hangs together, and how they bring harder elements into sync with softer sounds as well. This EP has everything from an intro track to the last track with myriad time changes, and a lot of hip-hop awesomeness. With an increasing global fandom, this band isn't going away anytime soon.