Netizens are LOL-ing at
Kwon Hyun Bin
and
Yunho
's first encounter on '
Dunia
'.
TVXQ
's Yunho and Kwon Hyun Bin met each other for the first time on 'Dunia' last week, and netizens couldn't help but point out how awkward funny their interactions were! The highlight of the meeting went to the ambitious yet dorky Yunho, who made some serious efforts to befriend his hoobae but ended up putting on one huge comedy act.
First, as he asked for Kwon Hyun Bin's name, Yunho also gave his own by saying "Hyung's name is Jung Yunho." Kwon Hyun Bin immediately replied with, "Of course, I already know," which was also obvious to the viewers, since Yunho was a very famous idol 'sunbae'.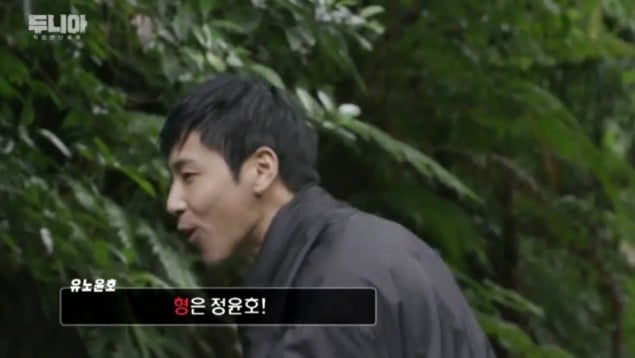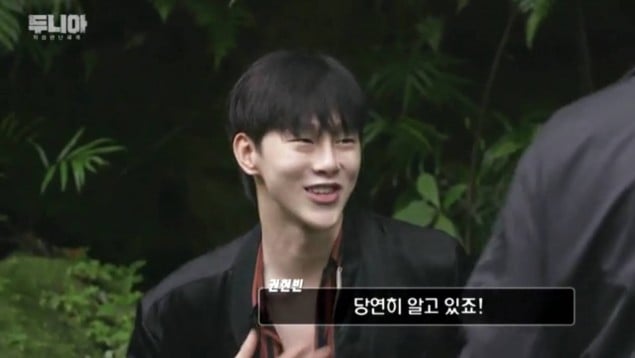 But then, right as he said it, he also added, "But, I won't reveal my age!", while accidentally slipping and falling into the river! Right in this moment, the netizens added, "The hyung loses his respectable face..."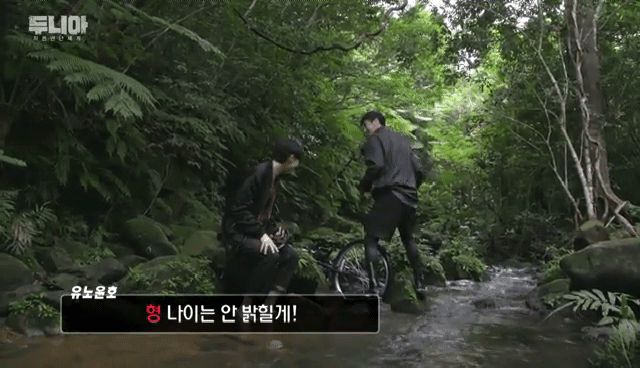 Afterward, the two settled down and started talking about actual survival. Yunho, as a seemingly more experienced senior, said, "You know, in order to be prepared, I think we can take some water from this stream. I think this water is safe to drink! I saw some eels swimming around this water when I came. Such creatures living here is proof that this water is clean!" However, after this comment, the show's caption stated, "Eels can inhabit even dirty water." Ambitious Yunho and obedient Kwon Hyun Bin still took some of the river water anyway!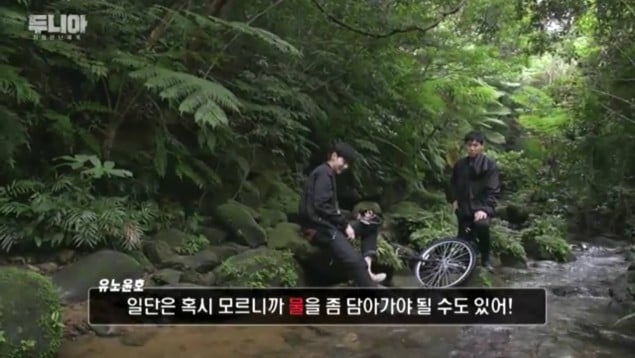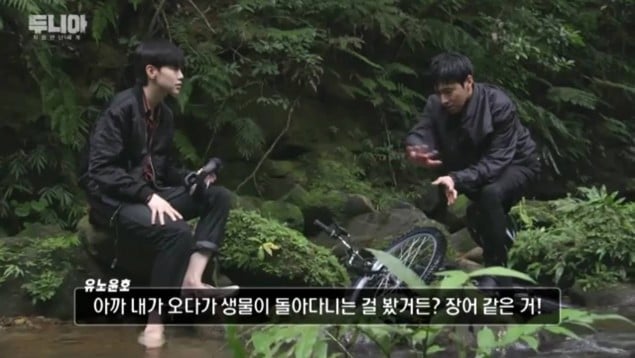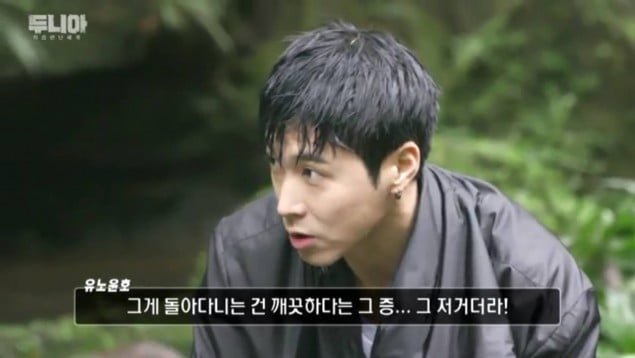 When Yunho finished filling up his bottle with the river water, the show's captions struck again: "Stream water. The fresh water from nature. They have just been soaking their feet in it."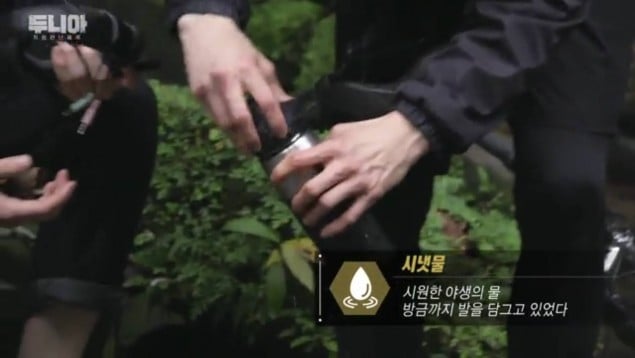 When it was time for them to leave the premise, Yunho took care of Kwon Hyun Bin and told him to "be careful, because it's slippery." But, to the viewers' enjoyment, Yunho himself fell into the water again, right after he warned his little brother.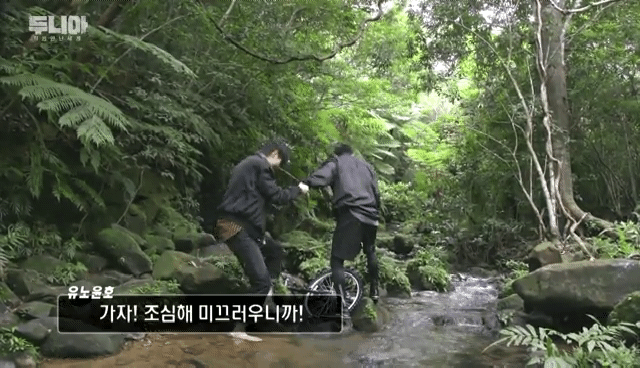 Some netizens' reactions included, "Yunho is the cutest kekeke. I cannot get enough of him", "Kwon Hyun Bin and Yunho's chemistry is like honey!", "Did Yunho grow up reading comics?", "This is so funny kekeke the captions are even funnier", "Too cute. What kind of program is this?", and more!
Tune in to the next episode of 'Dunia' this Sunday at 6:45 PM KST for even more Yunho x Kwon Hyun Bin adventures!