Recently,
Wanna One
and
EXO
have been garnering attention and praise for their thoughtful actions at the '
2017 MBC Gayo Daejejeon
'.
As many are aware by now, the '2017 MBC Gayo Daejejeon' took place recently and at the event, Seventeen's Junghan (Jeonghan) had a scary moment in which he nearly fell into a hole that could've led to serious injuries. 
Since witnessing the accident, it appears that Wanna One and EXO decided to alternate and watch over the dangerous hole to prevent any further accidents from occurring.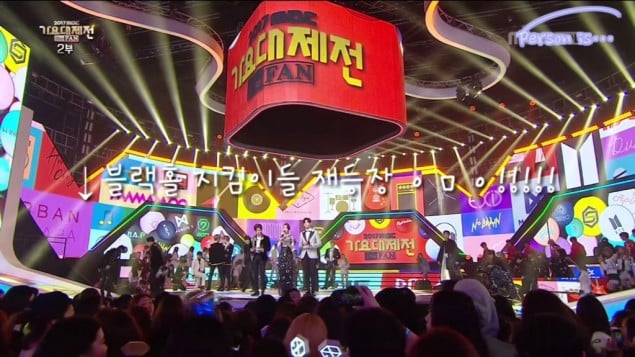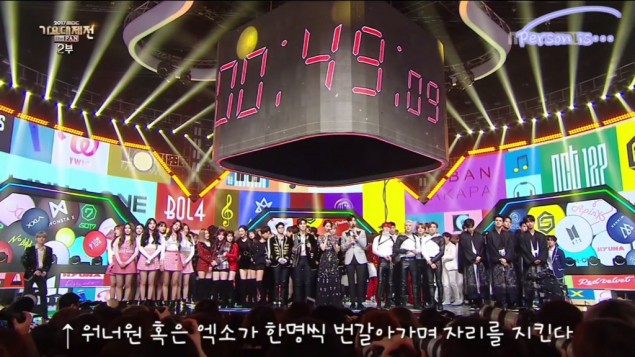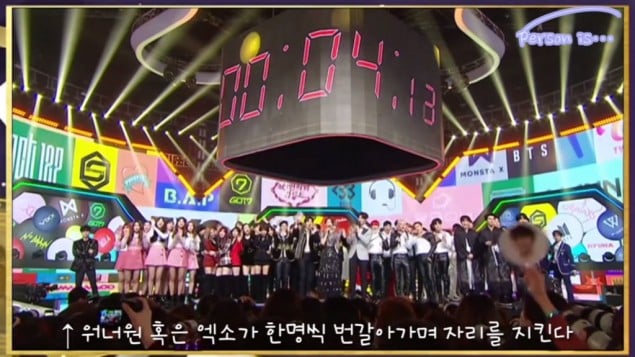 In the pictures below, members of EXO and Wanna One are once again seen surrounding the hole before, during, and after the countdown to 2018. They only moved out of the way once all the girl groups safely walked off the stage.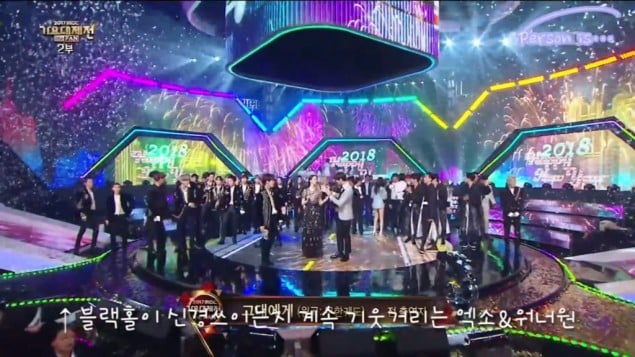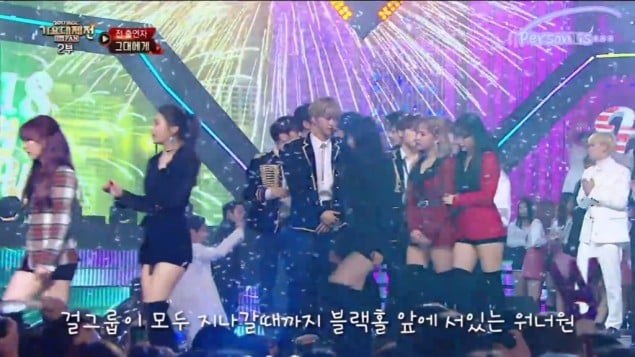 After seeing this, many netizens chimed in to praise the two groups, "Wanna One and EXO are the trends. There's a reason why they're at the top, they're really well-mannered", "Wow I watched this live and had no idea until now", "This is really good to see", and much more.