On the July 6 episode of '
Happy Together 3
',
Yoon Jong Shin
revealed
Yoo Jae Suk
ignored his text messages.
Yoon Jong Shin said, "When Yoo Jae Suk was free (looking for a company), I tried to recruit him. At the time, there wasn't a company that didn't try to recruit him. I sent him a text, but he read it and ignored it." Yoo Jae Suk replied, "I called him back right away to tell him 'It's all over.' At that point, I already signed a contract." Yoon Jong Shin jokingly responded, "I heard the terms of his contract later and realized it was beyond my level."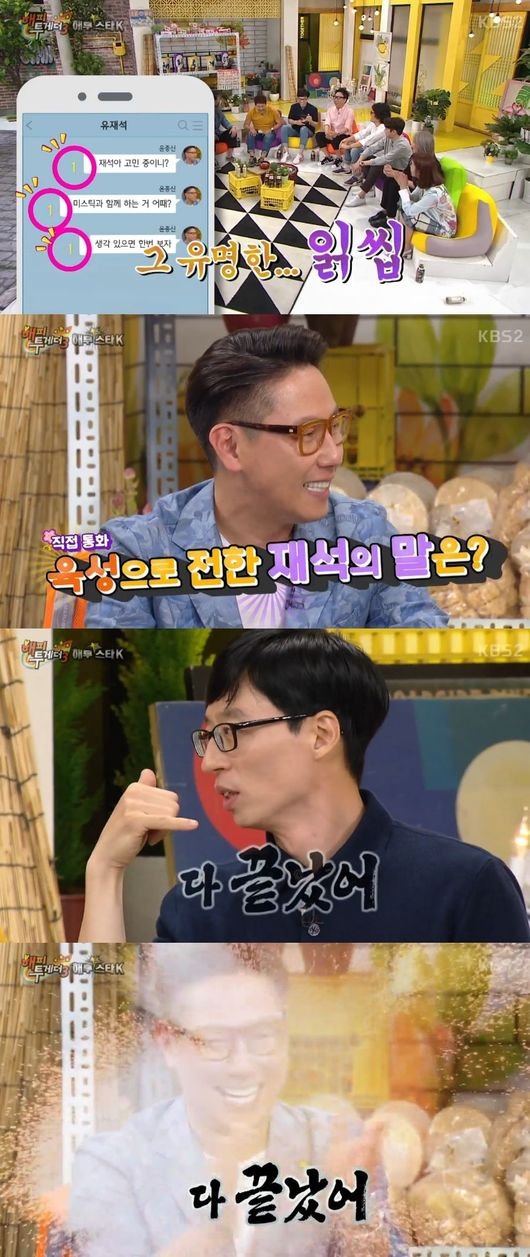 Did you catch this week's episode of 'Happy Together 3'?

SEE ALSO: Lee Sang Min tops the brand value ranking for variety stars in July + Yoo Jae Suk and Park Na Rae follow