Rookie girl group Smile.G knew how to make a splash as they released a new MV for "DoBiDoBob."
The track is fun and catchy, perfect for the summertime, as they do some fun and simple dance moves to the retro tune of their song.  To truly stand out, the girls don cute shorts with faces on the back to emphasize some cute butt-shaking moments in their choreography.
The group is made up of members Woorin, Insun, Maxi, Jieun, and Lina, who dropped their debut digital single this week. It says that with their eye-catching concept and choreography, the girls' are already receiving quite a bit of interest as their agency reports that their homepage crashed and the group's name rose to #3 on search term ranking.
In the MV, they even take it to the streets to perform in front of smiling crowds, spreading some good fun and cheer. So Check it out above!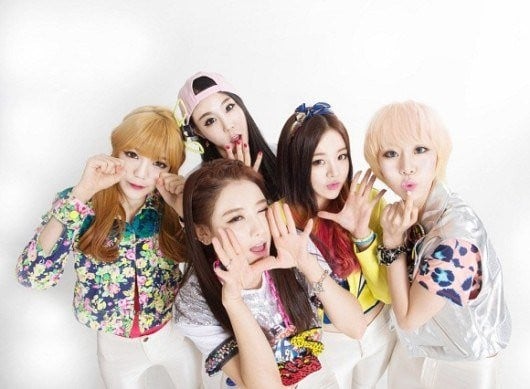 [Thanks to everyone who sent this in!]