It was revealed that some of the cast members of SBS variety program 'Roommate' attended EXO's first of three concerts on May 23 to show their support for house mate, Chanyeol. But that is not all! Other celebrities such as 2AM's Jo Kwon, 2PM's Wooyoung, f(x)'s Victoria and Amber, and VIXX likewise went to the concert to cheer on their fellow singers.
A rep from 'Roommate' told OSEN on May 23, "The production crew did not know that the members were going to the EXO concert. This is because it was not for filming, rather they were going purely for a good friend. The members are close to the point they personally went to the concert to show their support."
In addition, Jo Kwon posted pictures and videos of himself at the venue, even posing in one with EXO's D.O!
[Update - 'Rooomate's Jo Se Ho uploaded the photo below recently and wrote, "Chanyeol, Thank you for inviting us to EXO's concert. Your performance was the best!! See you at home^^~ EXO is the best!!". So it seems the members in attendance were Jo Se Ho, Seo Kang Jun, Hong Soo Hyun, Song Ga Yeon, and Park Min Woo.]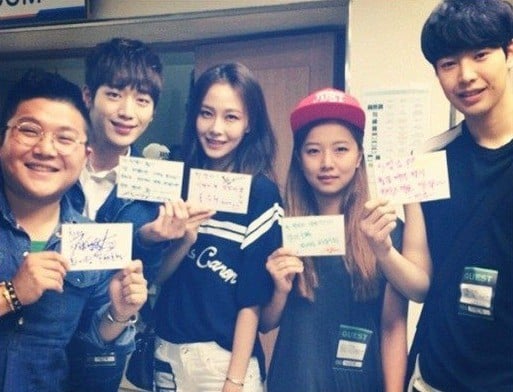 [Thanks to everyone who sent in tips!]