Not only is B.A.P's first album 'First Sensibility' doing incredibly well on the iTunes chart, it has also landed the group the top spot on Billboard's weekly World Albums chart!
This album is proving to be widely successful, winning them their first music show trophy just yesterday and now beating other hit albums from all around the world!  Another notable Korean artist on the list is Royal Pirates and their EP 'Drawing the Line,' which has now stayed in the 8th spot for the second week in a row.  
SEE ALSO: B.A.P celebrate their first Music Show Victory on this week's 'Show Champion'
Congratulations to B.A.P!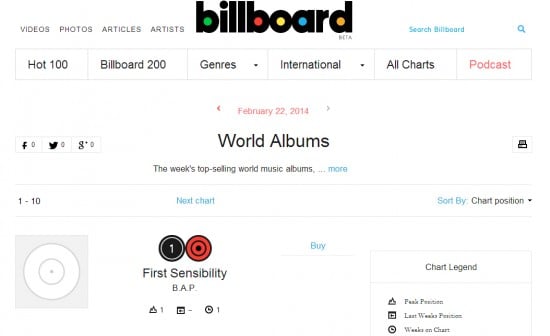 Tip: Maryam Ahmad