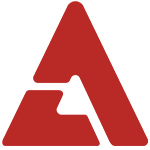 We all know and love Taeyeon as the queen of Instagram, and we can always count on her to update us with fun new photos.

Recently, Taeyeon shared a photo where she posed in front of a huge, glowing, pink 'GG' sign. She wrote a simple "GG♥" as the caption, for her photo.

It looks like she managed to snag a photo while the set of "LOVE&GIRLS" was being taken down, as the lightbulbs are missing in the top right corner on one of the G's. Or perhaps she snatched a quick photo while they were still setting up. But whenever it was, she sure looks adorable!