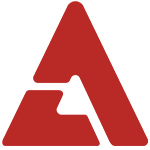 Shinhwa revealed the secret to keeping their smiles during group photo shoots.

The six members were guests on 'Happy Together 3', and the topic of pranks came up. The conversation took a rather strange turn when Junjin revealed, "We have a lot of albums, so we do a lot of album jacket filming. It's easy to look charismatic, but it's hard to smile when nothing's funny."

Well, what's a group to do when they have to smile? Junjin had the perfect solution: "If you could see our backs, all of our hands are groping each other's butts." The members very kindly demonstrated, and Andy added, "So if you see all our pictures, you'd expect us to have our hands in the front and have them comfortable. But everyone has at least one hand missing."

I guess that's why you can only see one hand per member in this picture?