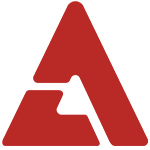 Choi Kang Hee confessed that at one point she lacked so much confidence in her acting that she wanted to leave the industry altogether.

She was a guest on MBC FM4U's 'FM Music City It's Sung Si Kyung' on the 15th, and Sung Si Kyung asked her about how she controlled her emotions because he'd heard that it was hard as an actor to keep shifting emotions constantly.

Choi Kang Hee answered, "When it's hard, it's so bad you can't even put it into words. I feel like I'm gone, but when I can't even focus on the character, I feel so tired I think I'm going crazy. But acting is really fun."

He then asked her, "What do you think you would have done if you didn't act?" Choi Kang Hee had quite a unique answer: "To be honest, I thought about giving up acting once. I thought that I was a bad actress, so I was tired of myself. I thought about what to do, and realized I didn't know how to do anything. Since my face was already known, I thought about going to sell scarves overseas, and then realized I couldn't speak English. Then I thought about becoming like a seeing-eye dog and guiding the blind."

Thankfully, she decided to stick with it in the end. She's currently playing the role of Kang Mi Na, the main character of the movie 'Mina Corner Store' that premiered on the 16th.