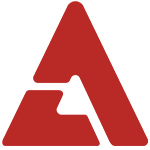 JYJ's return to Japan has set fire to their popularity.

Yoochun's 'Rooftop Prince' was released in Japan as a DVD and Blu-Ray, and it also started airing on DATV. Almost immediately, 'Rooftop Prince' became the #1 borrowed DVD, sweeping #1-5 on the Tsutaya DVD rental charts. Not only that, but a 'Rooftop Prince' cafe has opened in Shibuya. It serves up the omelette and yakult that Yoochun enjoyed in the drama, and is one of the hottest places to visit by fans.

On top of Yoochun's success, Jaejoong's 'Code Name: Jackal' is set to release in Japan soon, and JYJ's label revealed that it was chosen as the #1 most-anticipated movie opening during the week by 96% of voters. His DVD is currently #1 on HMV, Amazon, and the Oricon DVD charts as well.

An on-site manager said, "After JYJ finished their legal battle in Japan and had their successful Japanese concert, their popularity has grown even more. Junsu's 'Uncommitted' ranked #1 on Amazon charts again after the concert even though it was released last year."