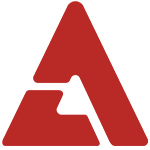 Cha In Pyo shared why he adopted two daughters.

Cha In Pyo was asked by Baek Ji Young on the April 5th broadcast of SBS's 'Thank You, "Why are both of your adopted children daughters?"  Cha In Pyo answered, "It is because my wife and I gave birth to a son."

The humanitarian and actor said, "Since we had a son, if we could choose, we wanted to a have a daughter.  When I got my first daughter I was really happy.  So I thought, it would be nice to have another."

He went on to say, "My older daughter said to me, "When i get older I want to go meet my birth father and mother, but I am too scared so I want to go with you and mom.  I asked why and she said, "If I go meet them, maybe I won't be able to come back home, so I want to go with you."

The actor ended by saying, "It is her life and choice.  The duty of the parent is to open the door for them."