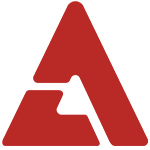 'We Got Married' aired the highly anticipated preview for next week's episode featuring the start of the newest couple to join the show, SHINee's Taemin and A Pink's Na Eun.

The two idols were cast around the concept 'could be my first love', and it looks like the love has already started blossoming. Taemin said of his first impression of Na Eun, "Her long hair flowing in the wind. She was pretty," while she commented, "I was so nervous I thought my heart was going to explode."

Taemin and Na Eun are joining 'We Got Married' following the departure of Sunhwa and Kwanghee.

Check out the preview below!