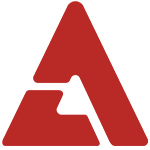 Actor Song Seung Hun revealed that his dating style in real life is similar to his role of Han Tae Sung on 'When A Man Loves'.

During a press conference for the MBC drama held at the Yangju Culture Garden on April 23, Song Seung Hun shared, "My dating style is similar to that of Han Tae Sang. In all of my past relationships, I think I always liked the girl first. I need to be attracted to her to ask her out. I've never dated someone with the thought that I would form my attraction to her over the course of dating. There were also a few women who rejected me when I asked them out. I was also cheated on once", leaving fans in disbelief that any woman could pass up the opportunity to date the heartthrob with his perfectly chiseled abs.

'When A Man Loves' portrays the star-crossed love story of Han Tae Sung (Song Seung Hun) who gets entangled in a love triangle with Seo Mi Do (Shin Se Kyung) and Lee Jae Hee (Yeon Woo Jin).

Catch 'When A Man Loves' every Wednesday and Thursday at 9:55 PM KST.