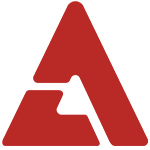 Nine Muses have set out to join the rush of girl group comebacks this May, and after the initial confirmation earlier, they're out to tease and seduce for their return with a photo that's sure to capture your attention!

The group's official Twitter revealed the photo you see above with the words, "2013.05.09 Nine Muses[9MUSES] is coming back with mini album 'WILD'!! Please give us a lot of love and attention."

To taunt fans even further, their agency commented that the photo is of "one of the members of Nine Muses". Along with the flash of cleavage are the words 'OH! 9 Project', which is designed to look as if it's hinting at a '19+' rating with the exclamation mark placed in front of the number 9. This 'OH! 9 Project' is meant to signify the unveiling process of one new comeback hint a day up until the date of the album release.

The girls' comeback is actually on May 9th (rather than the 8th like stated in the initial announcement), so stay tuned!