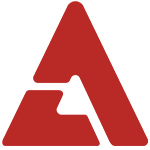 M.I.B met up with their longtime fan, rookie model Kim Jin Kyung.

Kim Jin Kyung was the youngest contestant on the 'Challenge! Supermodel Korea 3' and placed second in the competition. After appearing on the program, she's become a hot interest in the fashion industry as of late. But her interests aren't only in fashion - she's been a long time fan of M.I.B.

To show her support, she visited the boys on 'M! Countdown' just so she could watch their comeback stage for "Nod Along". She even managed to get a photo with them.

She posted the photo onto her Twitter and wrote, "I went to watch my favorite group M.I.B and their comeback stage today. Their album quality is totally different! Everyone, go listen to it now. Listen to it twice and thrice. Oppas, fighting! Jin Kyung is cheering for you♥".

M.I.B sure is lucky to have such a beautiful fan!