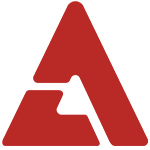 The "Nation's MC" Yoo Jae Suk snatched his glasses off and turned heads while filming his new commercial for 'Coca-Cola'.

Yoo Jae Suk was recently selected to become the new face of Coca-Cola , and he filmed his new CF in Paju. Yoo Jae Suk turned into a high school student for the CF, and he went on a blind date with his friends. The still cuts revealed show him snatching his sunglasses off because he gets hyper. In the first cut, he's leading the mood of the blind date with his trademark wit. But in the second cut, the girls all turn their heads away when he whips off his glasses, 'humiliating' the nation's MC.

Even without an acting coach, the girl's turned their faces so realistically that Yoo Jae Suk expressed real life embarrassment and it was all caught on tape.  The girl's, who are fans of Yoo Jae Suk said, "Shouldn't you take off your glasses so we can pick the real F1?" causing much laughter.

A staff member at Coca-Cola said, "He is so cheerful and bright and has a positive nature and we thought that would make Coca-Cola very appealing to people and that is why we chose him as our model." 

The commercial featuring Yoo Jae Suk will begin airing on April 13.