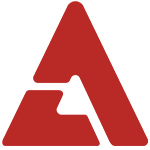 As blue chips in the endorsement world, JYJ can add another deal to their list as they've become the new faces for outdoor brand 'Millet's 'M-Limited'.

'M-Limited' is an outdoor gear series targeted towards the 25 to 35-year-old demographic, and the handsome trio is expected to do a good job in engaging this age group.

Millet stated, "When we noticed the growing trend of the young generation taking part in an outdoor lifestyle, we decided to conduct exclusive branding with 'M-Limited'. JYJ, who have been receiving a lot of love from the whole world with their unique music and style, have been chosen as the endorsement models."

JYJ recently made a triumphant return to Japan through their long-awaited three-day concert at the Tokyo Dome, selling out all 150,000 seats.