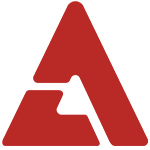 Jinwoon couldn't help but shed tears as they spoke about the time that he was almost cut from 2AM.

Jinwoon was a guest on the April 11th episode of KBS 2TV's 'Happy Together 3' and he said that the song "This Song" had a deep meaning for him. He began to tear up telling his story, catching the MCs off guard.

He confessed, "After I was confirmed as a member of 2AM, I was recording 'This Song', our debut song. While recording, J.Y. Park, our producer and label head told me to go back to being a trainee. I teared up when I heard his cold words."

Fortunately, the next day Jinwoon had the opportunity to record again. On this day, Jinwoon had given up on himself and sung without any energy, but for some peculiar reason, it met J.Y. Park's high standards.  Thinking back on that day, Jinwoon said, "I sang without giving it much thought but the company said, 'This kid has changed in just one day' and paid compliments to me.  Because of that I was able to debut as a member of 2AM."

Netizens who saw the episode and heard this story commented, "So there was a time when he was in danger of having to leave the group", "His story is heartbreaking", and "Because he was about to get cut, he was able to grow this much."