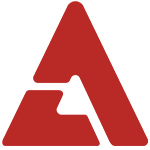 For those of you in Korea, don't go anywhere tonight because there is another episode of 'SNL Korea' in store, and Jay Park is urging you all to stay tuned as he teases in a bikini!

Posing alongside co-star Kim Min Kyo, Jay took on quite a different look than what we're used to as he stepped out of his usual gear to go a bit skimpy in a matching jewel-toned bikini top and bottom. He made sure you can tell it was him still despite his sexy(?) look as he didn't forget his trademark cap to complete the ensemble.

Captured standing with Kim Min Kyo, who became a giant baby, Jay shared the photo and tweeted, "u know we dont play~!! me and @minkyocool tonight 11 PM tvn snl".

If this photo isn't enough to entice you, 4minute is also expected to make a sexier than expected appearance on the upcoming episode, so catch it later tonight!