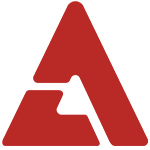 Fans of IU were given a special treat on the latest episode of her drama, KBS's 'You're the Best Lee Soon Shin', when the drama revealed some of her baby photos from her toddler years.

Although we won't reveal too much about the context for fear of spoilers, the photo album was shown at a critical moment where IU has to decide between following her dream or respecting the wishes of her mother.

The baby photos show off a chubby-cheeked IU, from her toddler days to somewhat newer pictures of her in spring dress. She seems to have changed very little over the years, with her younger self being instantly recognizable.