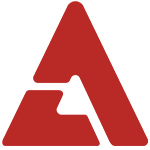 On the April 19th broadcast of KBS 2TV's 'Full House', G.NA and comedian Lee Yoon Suk offered opposing views on cosmetic surgery, leaving viewers something to ponder about.

The show centered around the topic of family members insisting on getting some work done. On the topic, Lee Yoon Suk began by saying, "I disapprove of my wife getting plastic surgery. If anything, I should probably be getting plastic surgery more than her," bringing laughs with his humor. He then added, "A marriage signifies that you give up the love of many others and promise to only receive the love of one person. I, as her husband, am very satisfied with my wife and her appearance, but she wants to get surgery because she feels lacking in her own perspective, and I feel like this is a violation of our marriage oath. It's as if you're saying the love and the approval of the person you marry isn't enough for you. It is a lie to say that plastic surgery is done just to feel better about oneself. If it was done solely for one's own confidence, then that means that person will be perfectly content to stay at home all the time after getting work done. But that's not the case, they'll usually go out and about and then end up finding more things they're unhappy about themselves seeing others."

G.NA looked as if she had a lot to say about his comments, so when the MCs asked her what she thought about the comedian's response, she said, "I don't know if I can say this, but I kind of feel sorry for your wife. I think you should try to understand your wife's thoughts and heart a little better. I think it's about one's personal satisfaction and happiness. When my grandpa had hair transplant, my grandma said she hadn't seen him smile so wide in a long while. I think it's a selfish mindset to say things like you are in need of surgery more than her. You should love and support each other... not that I really know about love," disagreeing with his opposition to his wife's surgery.

Lee Yoon Suk then commented, "But to me, my wife is perfect already. So why does she need to do something to her perfectly fine face?" Defeated by his insisting, G.NA hilariously responded, "I.. It's not like... *Sigh* Men are so frustrating," as the set broke out into laughter at their banter.

What are your thoughts?